Ad Watch: Vintage Ads Are Horribly Creepy
As we all know, every generation that came before ours was horribly strange. They hated women, especially their right to vote! They would use leeches to cure everything! And all of their wars were an "everyone's invited" kind of event. But for solid, indisputable proof that the generations who preceded ours was utterly insane, one need look no further than their batshit crazy advertisements. Example, the first:
The ad – and who's mouth wouldn't start watering at the image of a pig cutting open its own stomach? – comes from RetroComedy.com, who put together a fantastic list of the creepiest vintage ads of all time. And man, are they creepy. Here's another handful:
Nothing says the holidays like giving the entire family a whole set of guns!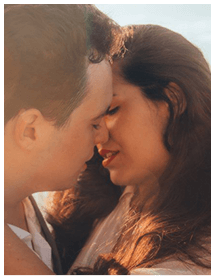 Simple Trick Tells You if a Girl Wants You to Kiss Her
Do girls leave you confused as to whether or not they like you?

Let's face it. Girl's don't make it easy for you. She will often send mixed signals leaving you unable to tell if she is being friendly or flirty. If you read her signals wrong you risk rejection and embarrassment. Or worse, you blow it with a girl who wanted to kiss you.
Here is a simple and innocent move that will instantly tell you if you're in the friend zone, or if she's waiting for you to kiss her.

We respect your email privacy
About Rick Mosely Rick is the editor for TSB magazine.