The Top 10 Best Workout Songs
You're sweating like crazy. You're panting like a basset hound in a sauna. You're just trying to get through three more reps of lat rows without pulling your back out or dropping thirty pounds of metal on your precious toes. There's only one thing that you need, and that's some music to see you through these dark times at the gym. And since this probably happens more frequently that you'd like to admit, we've got ten jams so perfect for endorphinizing they'll practically grow your muscles on aural impact.
"I Predict a Riot" Kaiser Chiefs
Do Kaiser Wilhelm proud and give the dumbbells hell during the war that is your workout.
"Closer" Nine Inch Nails
Just think "I wanna pump you like an animal" when you look at the lat row machine.
"Don't Stop Believin'" Journey
Or running on the treadmill, fatty.
"Gold and a Pager" The Cool Kids
Lift to the beat of the weird thwacking sounds on this track and your quads will practically feel like you've been gettin' lo at the club for thirty-six hours straight.
"She Loves Everybody" Chester French
Nothing gets the heart pounding and the aggressive weight lifting catalyzed like a song about that disarming waif that won't stop sleeping around.
"99 Problems"
You've got 99 problems but the gym won't be one with this song.
"Now I Wanna Sniff Some Glue" The Ramones
Sniffing glue might make a workout more interesting but probably less productive. This song is a solid first runner up.
"Thrills" LCD Soundsystem
If you've got three minutes and forty-three seconds left on the treadmill and don't think you can possibly bear the boredom anymore, skip ahead to this track.
"I'm On" DJ Khaled feat. Nas
If you really need a pep talk, this song will get you through a workout as "Come on" is chanted, as well as other equally motivating and brief maxims such as "I'm on" are also repeated several times.
"These Things Take Time" The Smiths
I don't think Morrissey meant getting a sleek physique when he wrote "These Things Take Time," but it's true. So get over it and tallyho!
Free Video Series Eliminate Your Inner "Nice Guy" & Pass Women's Secret Tests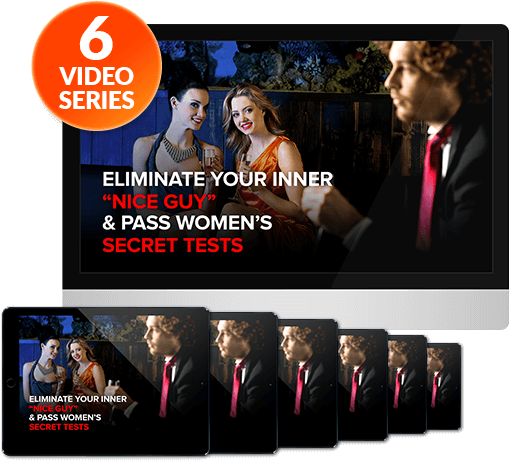 This free training course shows you how to finally break free of your "nice guy" habits ruining your sex life.

Fill out form below to start your FREE Course
Yes, Lets Start The FREE Course
* This is a FREE service and no credit card required.
About TracyOneill Tracy is a freelance writer based out of Brooklyn obsessed with nutritional supplements, mediocre music, audacious (to put it politely) apparel, literary giants, and perfecting the fine art of the Sunday Bloody Mary.