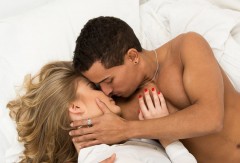 I am beginning to think that I never will. I mean sure, over the years I have made more money and gotten better looking; but fundamentally I am still the same person I was in my adolescence.
I remember all the way back to high school what a pretentious little shit I was. It really wasn't merited, I lived out in the boondocks and probably had less of a reason than anyone to think my shit didn't stink, but I did. My mom would have to drive me 45 minutes just to take me to a high school dance and instead of thanking her I would make her park around the corner so no one would see me get out of the metallic green "family truckster" that she drove with the faux wood paneling on the side and a diesel engine you could hear for miles.
Here I am now, 16 years later, and I am still a dick. I just got back from a vacation in California, and my buddy twitch was nice enough to drive 30 miles to the airport in rush hour traffic to pick me up, and as grateful as I was to not have to pay for a taxi all I could think about is how much his car sucked. I mean fuck, how the hell are we gonna pull pussy in LA in a 92 Corolla. If that is wrong, I don't want to be right.
In regards to change, I am still not a fan of stoner movies and likely never will be, but I did love the line from Dazed and Confused, "I get older, but the girls stay the same age" mostly because I find myself sharing the same thought process. Since undergraduate school, 9 years ago, every girl I have dated has been either 23 or 24…that is kind of spooky.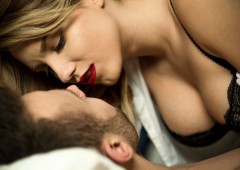 To be fair, as in any experiment or research project, when an outlier is considered to be more than three standard deviations away from the mean it should be removed so it doesn't skew the data. With that being said, I had to remove the 18 year old I picked up at the gas station and the 34 year cougar in training who has somehow found her way into my "friend zone". It would also be prudent for me to mention the myriad of women that there was no data collected from for this research project, but were simply compensated with $10 in taxi money for their ride home in the morning.
It seems all we hear about these days is change. Change your oil every 3000 miles. Change your underwear. Change and raising the taxes of the affluent to pay for a socialized healthcare plan that will never work are the only basis for Obama's entire presidential campaign. Hell, I have friends who get married and change their cell phone numbers presumably to slip under the radar from any non-wife sanctioned events. I'm tired of change! Look at Britain; they wanted change so desperately they sent some untrustworthy characters across the pond to set up 13 colonies. Look where that got them. Change is simply overrated.
I find it remarkable that with how highly the rest of the world regards change that I am able to stay steadfast in my quest to be me. I say if you really desire change buy something that costs 37 cents, but pay with a dollar. For me, I am just going to hold my ground and continue to get better looking.