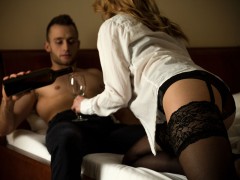 A couple of weeks ago I had a long talk with Scot McKay about a variety of topics in regards to successfully carrying a conversation with a woman.
One of the questions that Scot asked me was "Does using openers or pickup lines actually work?  And what does it take to use them successfully?"
That question alone got Scot and I talking for a good half hour, each of us recounting times that an "opener" worked really well for us.  We then would try to break down and analyze what is necessary to have success picking up women with "pick up artist openers."
First off, let me say that ANYTHING can be considered an opening line to initiate a conversation with a woman.  But what I am more specifically talking about is using openers that are a little more "canned" or calculated then simply saying "Hey" or "Hi, I'm Bobby…"
So, what are some times openers worked?
Examples of "Openers" and why they worked
Let me state the obvious first.
Anytime you walk up to a woman to begin a conversation with her there are several things that are WAY more important than the words that come out of your mouth.
Your body language
Your posture/grooming
Your sense of style
The amount of confidence that you are projecting
Your voice tonality
These five things will set off "signals" in the woman's mind as to where you stand on the social hierarchy.
The more you work on and improve these five things… the less important your "opener" becomes.
But let's take a look at some examples from my life that I can try to dissect for you.
The Bachelor Party Opener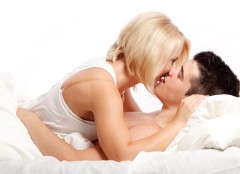 I was out at a local bar with my friend Don.  We were gulping down expensive scotch and just genuinely enjoying our night out.
We were in the process of planning a bachelor party for one of our close friends so our conversation became focused around ideas for the bachelor party.  Our conversation was a complete joke, as nothing out of our mouth was serious… we were simply having a good time making each other laugh.
Recounting an experience with a completely incriminating "hickey" back in college, we then began to wonder if a woman would be likely to call off a wedding if the groom came home from his bachelor party with a "hickey'"
After laughing a bit about my college episode with hickeys I naturally turned and walked over to a group of women sitting about eight feet away and blurted out to the table "If you fiancé came home from his bachelor party with a "hickey" would you call off the wedding?"
The first thing the girl says to me:
"I knew you guys must have been talking about something good…you guys were so engrossed in your conversation we were actually all sitting here trying to guess what the two of you were talking about…"
We then chatted with the girls for a few minutes about bachelor parties, and then quickly bounced to another bar with them.