Breakdown of the various internet dating sites
I have some fantastic MONEY SAVING INTERNET DATING TIPS for you today, specifically, I'll be sharing how to find the perfect online personals site…
… if you want to save TIME AND MONEY, you're going to absolutely love the specific ideas I'm about to share.
Trust me, you definitely want to read this one!
Question: What does Match, AdultFriendFinder, eHarmony, Millionaire Match and JDate have in common?
Answer: aside from the obvious, they're all online personals sites catering to SPECIFIC niches.
– Match is probably the biggest 'general' online personals site.
– AFF is geared towards those guys (and gals) looking for a more 'casual' encounter.
– eHarmony is more suited for someone looking for a more serious relationship.
– Millionaire Match is geared for guys who are cool with a woman looking for a guy with money.
– and JDate is specifically for jewish singles.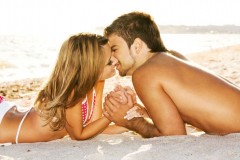 One of the biggest factors in getting results with this is picking the right site.? You can do all the right things, on the WRONG site — and get zero results!
If you're not careful, you'll end up not only spending hundreds of dollars I bet you can't? afford to waste, but you'll also WASTE HOURS upon hours of your time sifting through a seeming endless ocean of profiles of undesirable women.
And I'm sure you have better things to do with your time.
PICK THE RIGHT SITE FOR YOUR NEEDS
Duh.
If this sounds like common sense to you — Good, it should be. Unfortunately I have to talk about this because it's something MANY guys tend to overlook and then scratch their heads and wonder why they're not getting any results.
Lets say you're looking for an LTR (Long Term Relationship) — signing up for AFF (Adult Friend Finder) is probably not the smartest moves. To save yourself both TIME and money, make sure you pick the site which fits with what you're looking for.
The reality is … NOT ALL ONLINE PERSONALS SITES ARE THE SAME
These days your options are virtually endless.
Search on Google and you'll find hundreds if not THOUSANDS of online personals sites catering to just about every lifestyle, location and ethnicity in the world.
You could be a golf fanatic only looking to meet other golf fanatics and I'm willing to bet you there's probably a site out there catering to that market. You could be wealthy and want to meet a woman who's cool with that, so you might go to a site like Millionaire Match. If you're into the goth scene and only date chicks who wear only black have multiple piercings and are antisocial. Guess what?
THERE IS AN ONLINE PERSONALS SITE JUST FOR YOU TOO!
If you're only interested in dating only christian women, there's a site for you too. It doesn't matter what you're into, I'm certain there's a site out there which caters specifically to you.
And the best part is… you don't even have to leave your home to meet these women!
Look, It doesn't matter if you're 85 years old…

It doesn't matter if you're 650 pounds…
It doesn't matter if you make the hunchback of Notre Dame look like Brad Pitt and it doesn't matter (fill in your reason why here). All you need to do is post a profile on the proper site, fire off some emails and give it a chance.
BUT DAVE THERE ARE TOO MANY CHOICES!
I know.
With all the sites to choose from, it can be a bit overwhelming to figure out which ones are good, and which ones flat out suck. I was the schmuck who spent THOUSANDS of my own money, testing out HUNDREDS of sites and sure enough I quickly realized many of them just didn't cut the mustard.
(Unfortunately, it was a VERY expensive lesson to learn.)
When choosing an online personals site, here are 3 CRITICAL tips:
1. Try to pick sites which have been around for a few years. Usually the newer sites don't have the member base yet, and your pool of potential dates is pretty slim.
2. The site should allow you to check out the profiles of women BEFORE you sign-up. Whats the point of paying only to find out there are next to no women in your area you'd be interested in?
3. The sites should automatically 'hide' your real email address. The last thing you want is some spammer getting hold of your email address.
BONUS HINT: You may want to use a new email address for your online personals adventures … maybe a Gmail, Hotmail or Yahoo account. And don't forget to check it often.
My advice? Find 3 sites which seem to fit what you're looking for, and test them out for yourself to see how they work for you.
(Sign up for Dave's free Internet dating tips newsletter)