Tips for Writing Internet Dating Profile
Your internet dating profile just like a resume – NOT!
I don't know if I told you this or not, but…
When I first started meeting women online I had absolutely NO CLUE how to write a profile. Let's just say english and writing (and math, and history, and science) weren't my strongest classes back in college, when I actually went to class. I sucked at writing.
I remember sitting in front of my laptop, staring at the screen, scratching my head, wondering just what the hell am I going to write for a profile. My first line: 'Well, I've never really done this before…'
B-O-R-I-N-G
(Doesn't EVERYONE use this line?)
Delete.
"I like long walks on the beach…"
Delete.
"I like going to the movies, the beach…"
Delete.
Then, I started writing some random nonsense, which seemed okay at the time, and when I was done I was left staring at
…An online version of my RESUME!
Aside from the fact that my profile was about as boring as watching paint dry, I really didn't think it was going to get me any dates. It was only after a LOT of trial and error, dating MANY crazy women that made my life nearly impossible, and chasing my tail, that I finally figured out what it was that REALLY worked. Here's my take, after studying this stuff for many, many years now…
Attraction is created by your PERSONALITY. By your way of BEING.
For women, attraction is triggered by male qualities such as: Dominance, *Humor*, Unpredictability, Adventure, Strength, Sexual Awareness, Indifference, etc.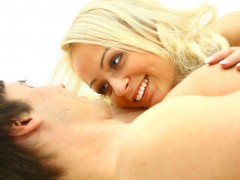 And if you understand how to CONVEY these traits INDIRECTLY, you'll score with more women than you can ever imagine. I learned to be specific with what I was looking for, really specific about the type of girl I wanted, AND didn't want. (This goes against what some of those 'so called' experts say.)
I learned that your profile is like a brochure, it's something to give women a chance to get to know you a BIT, but it's not something that's going to 'seal the deal' or not. It's a point of reference, something for her to look at and read when she's not seeing you or talking to you on the phone.
One of the things I learned from David D. was "Women Aren't Attracted To Wussies". I say this because:
1. It's totally true.
2. If you don't understand this, you're likely to make mistakes writing your profile that clearly "telegraph" to a woman that you're a Wuss.
3. If a woman doesn't feel that gut level ATTRACTION for you… you're done.
Game over.
I also learned the art of not saying too much. What I found out (through interviewing HUNDREDS of women I'd interact with online) is that most guys have verbal diarrhea, i.e. they don't know when to shut up.
…you know what I'm saying here.
MOST GUYS TOTALLY SCREW THIS PART UP.
Most guys keep talking to try to impress women, however what they fail to realize is by doing so it sends the wrong message to the woman:
1. He's trying too hard,
2. He's trying to 'pick her up',
3. He's trying to impress her.
Have you ever BEEN THAT GUY?
Yeah, me too. Many times. Unfortunately, this type of behavior usually backfires BIG TIME. I know the women reading these ads are saying to themselves "Yeah, loser"… and the guys are getting little or no response. I think you get the picture.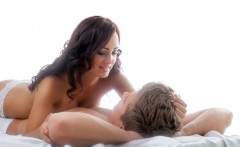 This is the big issue here. This is the one that most guys just don't get and the one that, by itself, really leads to failure. The point I'm making is that most guys' profiles usually reveal TOO MUCH, causing the level of mystery to drop. As a result, the woman is not as intrigued by you as much, and ultimately her interest declines as well. Remember, the only person who cares about your résumé is the guy copying it at Staples.
Now that I understand this particular aspect of male/female interactions, I can see the horrible results all around me. To put it another way, it would be correct to say that LESS IS MORE when it comes to writing your profile. Wouldn't it be great to have some hard and fast rules when it comes to writing your online dating profile?
Here's a couple:
1. Less is more – Go through your profile and remove anything you don't feel is absolutely critical to the profile.
2. Remember the formula:  Mystery = Intrigue = Interest/attraction
3. Make sure your profile shows a glimpse of your life, your passions and specifics of who you are, and what you're looking for.
Follow these 3 rules when you write your online dating profile, and you'll assure yourself of never  being accused of having a lame profile by any woman who reads it.
(Sign up for Dave's free Internet dating tips newsletter)