The sky is gray. Your computer screen is still the manufacturer's blue because IT won't let you change it to your favorite beach scene. (They don't seem to care that the bikinis cover their nipples.) Lunch is tuna salad on wheat. Again. You need a break. Quick.
So, you're the kind of guy who likes to be warm: Tamarindo, Costa Rica.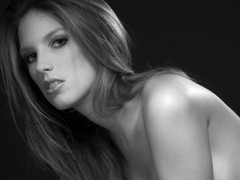 If you just wanted a tan, you could spend all winter going to Jim and Carol's House of Tanning Beds and Bagels, so, you need a little more. How about a nice sheltered cove where you can learn to surf? When you start to get better, beaches in either direction offer larger waves for a challenge. Enjoy a tour up the estuary to see crocodiles and monkeys. There's a different place to eat and drink each night and you might just learn to salsa dance. All this and you might forget the eight hours of sunshine and average temperatures of eight-six degrees that brought you here in the first place. Until you have to put on your pants in O'Hare Airport. See also: Montanita, Ecuador.
So, you're the kind of guy who likes to have four seasons: Jackson, Wyoming.
You have friends in San Diego and always exclaim, "How can you live there, don't you miss the fall, winter and spring?" Well, now it's time to put up and shut up and experience a real winter. The average high in Jackson, Wyoming from December to February is below freezing. The average low is single digits. That means great dry snow and plenty of chances for snow related activities like downhill skiing either in town at Snow King or nearby at Grand Targhee or Jackson Hole Ski Club. There's also snowmobiling, cross-country skiing, or maybe just an easy snow coach ride through Yellowstone Park to see Old Faithful and bison in the winter. Like any good ski town, the best part is coming in from the cold at night and joining everyone in peeling off the layers of clothing in front of the fire. It's always a surprise to find out you were hanging out with midgets all day. See also: Aspen, Colorado.
So, you're the kind of guy who wants to get back to nature: Death Valley, California.
It's a deep dark secret you've kept all your life: you like wildflowers. If you're hiking, you always have to hold back and tell your friends you saw three bears instead of an especially beautiful Indian Paintbrush. Now is your chance to go to the Mecca of wildflowers, Death Valley. Starting in February, if there has been a good amount of rain during the winter (term used loosely in the hottest place on Earth in the summer), the wildflowers start coming out in full force. If you get tired with flowers (I know it's not possible for you), Las Vegas and its desert flora and fauna are only 120 miles away. See also: Joshua Tree National Park, California.
So, you're the kind of guy who likes to par-tay har-day: New Orleans, Louisiana.
Mardi Gras, Fat Tuesday, February 16th, 2010. Do something for society – help to continue the rebuilding process of New Orleans one bead necklace at a time. Oh, and boobies and beer for you. See also: Manhattan for New Year's Eve.
So, you're the kind of guy who hates winter and wants to stay inside the whole season: Washington, D.C.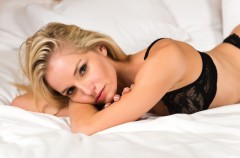 You hate the cold. You hate snow. You hate being outside. You're not fond of much except the miracle that is your home and all the comforts it offers. Well, combine that love for your hermit habitat with being indoors by exploring the nineteen museums that make up the Smithsonian Institute in Washington, D.C. Good thing about going in winter – all those noisy, noisy, noisy who-children are still in school. It will give you time to do real museum research on what makes your abode so super-duper. In closing, it will finally get your Mom to stop telling you that you have to get out of the house. See also: Paris, France.
So, you have choices for your travel this winter. All that you need to do is start booking the flight. Now if you could only get IT to unlock your internet browser. Promise them no more searches for "Kathy Bates Drunk Naked Liver Pate."