An average of over four million people a year visit Grand Canyon National Park, staring slack-jawed and, depending on their age, making a comment about wanting to dig a hole that big or knowing a hole that big. About three million people a year visit Yosemite Park and another three million visit Yellowstone Park hoping to catch a glimpse of their favorite cartoon characters, Yosemite Sam and Yogi Bear.
However, if you're looking for a more private place to enjoy a little back to nature time with your lady (or ladies), and want to avoid the walking brain dead armed with picinick baskets, where do you go? Well, if you head south of any one of these big name parks, you can still find beauty (Grand Teton National Park, Kings Canyon National Park and Sunset Crater National Monument) but you'll still have to deal with crowds that average over two hundred thousand people a year (2.5 million, 565K and 203K average respectively.) Here's a list of five national parks and monuments where you won't have to fight the crowds so that you and your girlfriend can really have some alone time.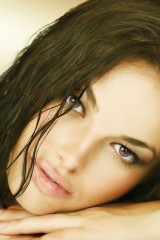 If you still need to stare out at a big hole (that's what he said!), there's Black Canyon of the Gunnison National Park, located in central Colorado, which only hosts about 180 thousand people each year. There's plenty of hiking, including strenuous hikes to the bottom of the canyon where chains are set up to help you get up and go down (that's what she said!).
Still too busy? Try Gila Cliff Dwellings National Monument, about five hours southwest of Albuquerque, New Mexico. (Make sure to take a left turn at Albuquerque or you could end up on some hare-brained adventure.) For a nice romantic evening, pack swimsuits and headlamps and enjoy a soak in one of the local hot springs as the sun sets. Or forget the bathing suits. Trust me on the headlamps though.
If you don't want to head out to the wide open west, there's Isle Royale National Park which only averages about sixteen thousand visitors a year. The island is located in Lake Superior and you can only reach the park by boat or seaplane. There are no roads in this backcountry sanctuary, which means instead of the back seat of your GTO, you can be intimate in Rock Harbor Lodge, where every room has a view of Lake Superior. Use the lodge as a base for scuba diving to see the shipwrecks that are a part of the park. Be alert though, you may have to smack someone that begins to say, "I'm king of the world!"
To really get away from it all, try Alaska, where people have been going to get away from the lower 48 for years. Lake Clark National Park and Preserve is a good choice which is surprising as it is only 120 miles from Anchorage but still only averages under six thousand visitors a year. The reason is there are no roads to get to Lake Clark NP, so you have to take an air taxi. Once there, you can take a rafting excursion and while your girlfriend is occupied with binoculars looking for grizzly bears, you can pull out the ol' fly rod and fish for red and king salmon. Be alert though, even though king salmon can't speak, you know they're thinking, "I'm king of the world!"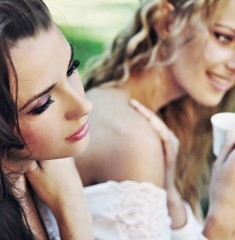 By now you're thinking, wait a second, how about a warm weather destination? Have no fear, for there is the National Park of American Samoa to warm your tushes and to avoid about everyone as this park averages a little over two thousand visitors per year. Now you can use a bathing suit in earnest, as there is plenty of snorkeling to keep you occupied. If you want human contact, you can take advantage of the home stay option and learn about the Samoan culture between your times at the beach.
So, get out there and get to exploring those places that no one else does and enjoy the privacy with your lady friend. Just remember to take that left turn at Albuquerque.