Fantasy football is winding down. The Super Bowl and Winter Olympics are on the horizon and not far beyond that is the NCAA Basketball Tournament. But, they?re not now and that sweat on your forehead over having not gambled in three hours is not going to go away. Where is the Thunder playing? What about the Lightning? Can they combine, start an Avalanche and destroy the Raptor invasion? You?re going crazy, you need a fix, and what better way than to join a pool that has year round action.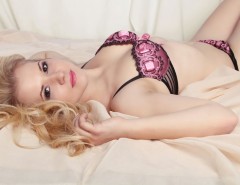 You?ve heard of dead pools, made famous by the Clint Eastwood movie and the one really creepy guy in the office, but it feels too morbid considering you?re already in three of those. All the waiting and waiting and waiting. Well, with all of the work created by the twenty-four hour news cycle, here are three new sure-fire ways to feed your gambling jones. I call them the Reverse Dead Pool, the Sex Scandal Pool and the Public Nudity Pool.
(NOTE: Some ground rules to set out first: gambling should be done on celebrities and not on friends, colleagues and family members. Letting your sister know you have her in the Sex Scandal Pool because her husband likes big tits, telling your exhibitionist Uncle Christopher that you have him in the Public Nudity Pool or emailing old John in accounting you have him in the Reverse Dead Pool because it looks like he?s really past his wife?s death is not going to earn you any brownie points. Or in Uncle Christopher?s case, it could encourage him to get frostbite on his penis.)
So, your first gambling option, and most obviously, there?s the Reverse Dead Pool. For this one you choose ten people over the age of 70. If they live through the year, you get their age minus 70 as your points. (For example, if Lauren Bacall, who was born in 1924, lives through the year, you get sixteen points.) So, reading the obituaries daily can be a celebration, as you don?t see any of your names. Hooray for life!
Second, is the Sex Scandal pool. You?re already inundated with information on who is sleeping with whom and now you have a chance to profit from it. Pick ten married celebrities and a website of record. (For example, TMZ, Deadspin or The New York Times.) You get one point for every person that your celebrity has an affair with. For this pool, I suggest you lean heavily on two categories of celebrities: Reans and Democrats.

Third, the Public Nudity Pool. For this one, you need to set up definite criteria. Do side boobs count? What about see through dresses? Nipple slips? Topless beaches? Especially revealing photo shoots? Then, once you get the ground rules that you like out of the way, pick ten men or women that you think will be ly nude at some point in the year and you get one point for every instance when they are nude. (To make it interesting, make men worth ten times the points. That means you need to at least put a couple of NFL tight ends on your list.) Now there?s finally a reason to care about Dustin Diamond?s sex tapes.
I hope this will help carry you through the year in twenty-four hour news and gambling. If not, bet your friend a dollar that he won?t eat that burger on the floor. Whatever the outcome, you?ll always be the winner.