Don't Leave the Interstate: Sights to See on I-70
So, the interstate is the bane of road trips. I know I've said it. It's hard to see the wonder of the road when it's whizzing by at eighty-five miles an hour. (Of course, only if that is the legal speed limit on the road or you're in a helicopter.) However, it doesn't mean that there aren't some wonderful views on the interstate. It just means they have to be bigger for you to notice. I-70 has a few sufficiently big things to notice.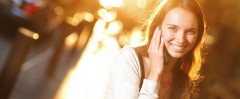 If you start on the east coast, as you leave Baltimore on the road toward Hancock, MD, you start to enter the Appalachian Mountains. My mental picture is of gentle ascents into passes where the landscape opens up or coming around the bend for the same thing. It's been a while and I know some of those trips were in the dark, however any drive through the mountains will be a good one, so I don't mind if my mental picture is more than a little hazy. I trust the mountains will generate enough sights.
Then, for a good long time you get views of the heartland, not much (unless you happened to take a night drive during 1997, when I remember Comet Hale-Bopp traveling beside me through Indiana and Ohio) until you get to St. Louis. Then, if you can avoid the omnipresent strip clubs in East St. Louis, you'll crest a hill, turn a corner and the skyline of St. Louis is visible, with the Gateway Arch highlighting the sight. If you can time it with a sunset, there is not a better skyline to see. (Then again, I'm a St. Louis Cardinal fan, so you might as well ask me my favorite pizza – St. Louis style, favorite ribs, St. Louis style and favorite French king – Louis IX.)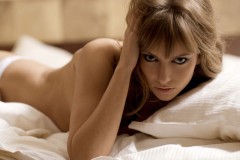 Once past St. Louis, the road turns to the dreaded Missouri/Kansas/Eastern Colorado stretch that goes on for miles and hours without end. When I say hours, I mean over half of a day. Straight. With golden arches the only sites to see. Fortunately, if you travel overnight, the dawn breaks with the Rocky Mountains on the western horizon. You skip through Denver and start your ascent to the highest point of the interstate highway system, and a pretty cool example of engineering, the Eisenhower Tunnel. Once inside, the tunnel isn't that interesting (look kids, lights, tiles, occasional doorways!) but once on the western side, the mountain peaks that surround the road just instill a sense of awe.
After careening around the mountains for a bit, (the words "engine break" have a sudden relevance) the road starts to close. The mountains get closer. You've just entered Glenwood Canyon, which has barely enough room for the Colorado River, two lanes of interstate and train tracks. But, oh my goodness, it is fun to drive. If you want to really see the sights though, I recommend letting someone else drive or pulling into one of the rest areas that are used to launch raft trips. Trying to stay on this road and rubberneck is a recipe for turning your car into mountain scrapings or a quick sinking raft.
Finally you descend out of the mountains, passing towns such as Rifle, Silt and Parachute until the mountains start to transform into mesas and slickrock as you enter the beautiful desert southwest. You can take a left and head down to Moab, or continue to the end of I-70. Which takes you 109 miles without services through the San Rafael Swell. This is the desert. This is majesty. This is the reason to make sure you have plenty of gas.
Sometimes the quickest way and the most beautiful way will dovetail perfectly. Other times you have to make a hard choice, but one that will never be wrong.
Simple Trick Tells You if a Girl Wants You to Kiss Her
Do girls leave you confused as to whether or not they like you?
Let's face it.  Girl's don't make it easy for you.  She will often send mixed signals leaving you unable to tell if she is being friendly or flirty.  If you read her signals wrong you risk rejection and embarrassment. Or worse, you blow it with a girl who wanted to kiss you.
Here is a simple and innocent move that will instantly tell you if you're in the friend zone, or if she's waiting for you to kiss her.