Red Alert! Red Alert! Shannen Doherty Nude!
I'm not exactly sure why, but I've always had a little thing for Shannen Doherty. (Oh yeah! I know why! Because she's extraordinarily hot!) So when these nude photos of her came down the pike (WARNING: Site is EXTREMELY Not Safe For Work, everyone), I knew we had to link them. The photos were for some foreign magazine — why is it that our stars are always going nude in their magazines? — so the context really doesn't matter much. In any case, here's a few samples of the shots, some of which I had to edit VERY carefully:
So yeah. You're welcome. Don't ever say we don't do anything for you.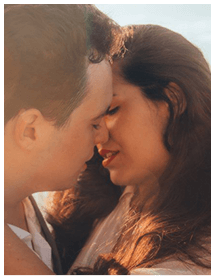 Simple Trick Tells You if a Girl Wants You to Kiss Her
Do girls leave you confused as to whether or not they like you?

Let's face it. Girl's don't make it easy for you. She will often send mixed signals leaving you unable to tell if she is being friendly or flirty. If you read her signals wrong you risk rejection and embarrassment. Or worse, you blow it with a girl who wanted to kiss you.
Here is a simple and innocent move that will instantly tell you if you're in the friend zone, or if she's waiting for you to kiss her.

We respect your email privacy
About Rick Mosely Rick is the editor for TSB magazine.