Best Weekend Reading from Around the Web
Best Weekend Reading

Short list of 5 things you should do this summer. ?I particularly like the idea of having a "summer fling" with a girl that isn't your type.
Funny and true: 5 Ways to tell if your friend really hooked up
Be a Bad Ass.… a quick guide on how to the rebel women want.
Weekend Eye Candy: 10 Awesome Megan Fox Quotes
Goal Setting Made Easy. 5 Steps to Set and Achieve any goal you wish.
Read Rob Judge's take on this year's Wingman Weekend Retreat… ? Guys, spots are filling up fast, and you do not want to miss this.
Check out the 5 most dangerous sex positions and how to do them.
Weekend Eye Candy: ?19 Hottest British Babes
Check out the 10 Types of Women all men Should Bang.
I recently made this video explaining a trick I use to overcome approach anxiety. ?Let me know what you think.
Here are the 20 best places to make love outside of the bedroom.
Weekend Eye Candy: 20 Sexiest Miss Usa's
We've all been in the zone… Roosh talks about the mechanics of a hot streak.
Start your summer off with the 31 Days to Better Game?Challenge.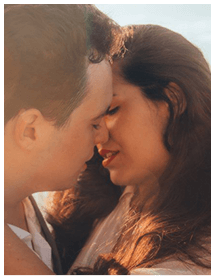 Simple Trick Tells You if a Girl Wants You to Kiss Her
Do girls leave you confused as to whether or not they like you?

Let's face it. Girl's don't make it easy for you. She will often send mixed signals leaving you unable to tell if she is being friendly or flirty. If you read her signals wrong you risk rejection and embarrassment. Or worse, you blow it with a girl who wanted to kiss you.
Here is a simple and innocent move that will instantly tell you if you're in the friend zone, or if she's waiting for you to kiss her.

We respect your email privacy
About Bobby Rio I'm Bobby Rio, one of the founders of TSB. I tend to write about what is on my mind so you'll find a mix of self development, social dynamics and dating articles/experiences.  For a collection of some of my favorite articles check them out.