Best Weekend Reading from Around the Web
Best Weekend Reading
Pretty funny and true post, top 10 things that women can do that men can't.
Entropy posted his guide to online game.  I've talked to him about online game recently, so I know this is all based on his real live experiences.
For those of you into daygame, check out this article, how to get a girl to like you before you approach.  Good stuff.
My buddy Mark Ling just put out a really great report for those of you interested in getting started making money on the internet.  Its called How to Make $10,000 a month working online.
Men's Health posted a new article full of flirting secrets.
I answered a students question about how to learn to be more funny when talking to women.
Add this to your bucket list.  Places to have sex before you die.
Here is a fun podcast I did a little while back with Mack Tight of Eseduce where we talk about the biggest mistakes men make trying to get better with women.
Interested in getting good fast?  Take a bootcamp with Adam Lyons.
David Black posted an interesting article called The Skill that Nobody talks about…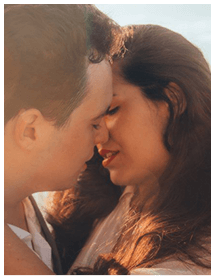 Simple Trick Tells You if a Girl Wants You to Kiss Her
Do girls leave you confused as to whether or not they like you?

Let's face it. Girl's don't make it easy for you. She will often send mixed signals leaving you unable to tell if she is being friendly or flirty. If you read her signals wrong you risk rejection and embarrassment. Or worse, you blow it with a girl who wanted to kiss you.
Here is a simple and innocent move that will instantly tell you if you're in the friend zone, or if she's waiting for you to kiss her.

We respect your email privacy
About Bobby Rio I'm Bobby Rio, one of the founders of TSB. I tend to write about what is on my mind so you'll find a mix of self development, social dynamics and dating articles/experiences.  For a collection of some of my favorite articles check them out.