P.O.W. (Olivia Munn In A Hot Tub Edition)
Pimp-It-Out Wednesday
Heavy.com showcases the gorgeous Olivia Munn in a hot tub. Need we say more?
H-Spot gives us the top ten hotels in the world to have sex in.
Manosterone gives us the 6 reasons she's always acting so weird.
The Campus Socialite reviews the top bar at Hofstra University.
Mankind Unplugged gives us the four life lessons we should take away from "Jersey Shore."
A Blog 4 Guys highlights the manliest chainsaw ever!
BroBible tells us about the most annoying things about girls who love sushi. Truth.
Just A Guy Thing warns that our own orgasms may actually (gasp!) make us sick.
Brosome gives us Adriana Lima in lingerie. Like you're not going to click that link.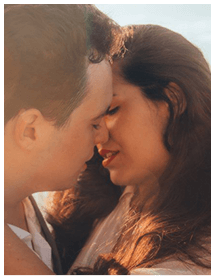 Simple Trick Tells You if a Girl Wants You to Kiss Her
Do girls leave you confused as to whether or not they like you?

Let's face it. Girl's don't make it easy for you. She will often send mixed signals leaving you unable to tell if she is being friendly or flirty. If you read her signals wrong you risk rejection and embarrassment. Or worse, you blow it with a girl who wanted to kiss you.
Here is a simple and innocent move that will instantly tell you if you're in the friend zone, or if she's waiting for you to kiss her.

We respect your email privacy
About Rick Mosely Rick is the editor for TSB magazine.