Yes, There Is A Woman In Gangster Squad
And her name is Mireille Enos. While the various billboards and commercials for the new L.A.-based gangster movie Gangster Squad has a pretty great cast, and they are all seemingly male, there is a lady present that is worth shelling out the whatever-it-is in the theater in order to see the movie, and that woman is Mireille Enos. Some may remember her from AMC's The Killing — which, if you are one of those who watched this terrible, terrible show, well, sorry — and well, she certainly didn't look all that great on that Seattle-based show. But she's actually quite attractive! As can be seen in the following gallery.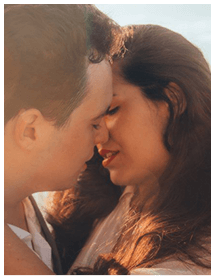 Simple Trick Tells You if a Girl Wants You to Kiss Her
Do girls leave you confused as to whether or not they like you?

Let's face it. Girl's don't make it easy for you. She will often send mixed signals leaving you unable to tell if she is being friendly or flirty. If you read her signals wrong you risk rejection and embarrassment. Or worse, you blow it with a girl who wanted to kiss you.
Here is a simple and innocent move that will instantly tell you if you're in the friend zone, or if she's waiting for you to kiss her.

We respect your email privacy
About Rick Mosely Rick is the editor for TSB magazine.