Figure Out If You Are Addicted To "Financial Porn"

Four tell-tale signs that could be ruining your wealth
We have all seen the ads blinking on the side of our computer screen that read "I made $1,252 working from home" with a picture of an attractive lady behind the words.  They got me once or twice because who wouldn't like to make $1,000 a day working from home?  Usually it always someone selling some hair brained scheme that will never work.  This is one of the first you are addicted to financial porn with failing into the trap of double your money schemes.
Learn what to watch out for in double your money schemes.
You love hearing about new and novel investments.Whether it's skittishness about stocks and bonds in today's market or a natural desire to want to spice things up, many investors are on the lookout for fresh, cutting-edge investment opportunities. And advisers, as well as personal finance journalists, are more than willing to cater to that desire by touting all manner of "alternative" investments. The choices range from what you might call the usual suspects—long-short and absolute-return funds, private equity, hedge funds, commodity funds, etc.—to more arcane offerings: tax-lien certificates, parking spots, equipment leases, peer-to-peer lending and fishing rights, to name a few.
Looking for new and novel investment ideas is usually too good to be true.  It's sort of like trying to buy property in a neighborhood that's "up and coming".  The area is ok for now but you don't know if the neighborhood is going to get better which would increase your property value or worse if the economy tanks.   In relation to the first way there is always someone trying to sell something to get your money just keep in mind how much the fee is to buy into their great idea.  There is risk involved in every investment.
The risks of seeking new, novel investment ideas, and 3 other signs that are costing you money.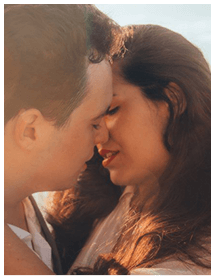 Simple Trick Tells You if a Girl Wants You to Kiss Her
Do girls leave you confused as to whether or not they like you?

Let's face it. Girl's don't make it easy for you. She will often send mixed signals leaving you unable to tell if she is being friendly or flirty. If you read her signals wrong you risk rejection and embarrassment. Or worse, you blow it with a girl who wanted to kiss you.
Here is a simple and innocent move that will instantly tell you if you're in the friend zone, or if she's waiting for you to kiss her.

We respect your email privacy
About Shaun Archer Tatum Shaun works in corporate finance in New York City. He has done financial consulting for several start-ups and has worked at several Fortune 500 companies. He has contributed several finance/investing articles on Seeking Alpha which have been published on Yahoo! Finance.