If you're worried about maybe having an STD, Tinder's got you covered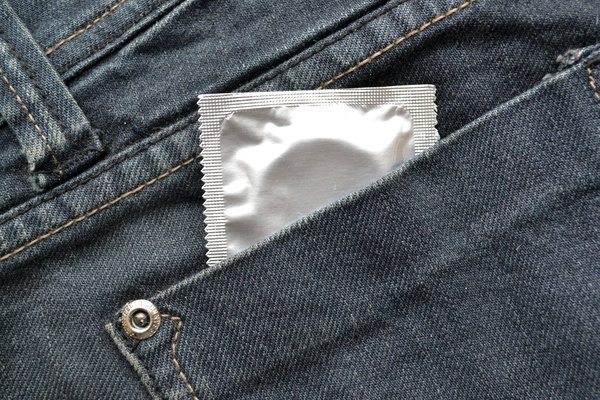 Tinder has recently agreed to provide information to its users about where they can get tested for STDs, according to multiple media outlets. This new feature is a result of the company's battle with AIDS Health Foundation, a Los Angeles-based group that claimed Tinder usage has led to increased transmission of STDs.
Here are a few things to know:
1. "Young adults" actually have seen a significant rise in STDs
According to a CNN article:
Between 2013 and 2014, cases of syphilis grew by 79%. HIV infections were up 33% and gonorrhea cases increased by 30%. STD cases for young adults are growing at a faster rate than the rest of the population.

Rhode Island says the recent uptick in STD cases follows a national trend. The state's health department blamed "high-risk behaviors that have become more common in recent years," including "using social media to arrange casual and often anonymous sexual encounters."

A spokesman for Tinder did not respond to a request for comment.
2. Tinder and the AIDS Health Foundation have had a contentious relationship
According to an article in Gizmodo:
The story of behind the billboard is particularly crazy. Back in September, Tinder sent a cease and desist letter to the AIDS Healthcare Foundation after a billboard went up showing Tinder hooking up with the always classy chlamydia. (The AHF has a history of putting up some truly amazing billboards.) The organization's public health director, Whitney Engeran-Cordova, called dating apps a "a digital bathhouse for millennials" where STDs are just a swipe away. They linked hookup culture with apps and both with a rise in STD rates.

Tinder's lawyer sent a fairly furious letter to the foundation. "These unprovoked and wholly unsubstantiated accusations are made to irreparably damage Tinder's reputation," it read, "in an attempt to encourage others to take an HIV test by your organization." (Grindr, also in the ad, was upset but more measured in its response.)
3. The more time you spend on a mobile device, the more you might be at risk
According to an article in Reuters:
In a statement, the foundation noted the reasons for its campaign, citing a report on a dramatic rise in STDs in 2014 by the Centers for Disease Control and Prevention.

"We are unfortunately now waging an uphill battle on this front," said Whitney Engeran Cordova, a senior director at the foundation. "The CDC also noted the majority of these infections are affecting young people – the demographic that is on their mobile phones all day long."