The new app that helps you escape bad dates
More necessary than cynical, or more cynical than necessary?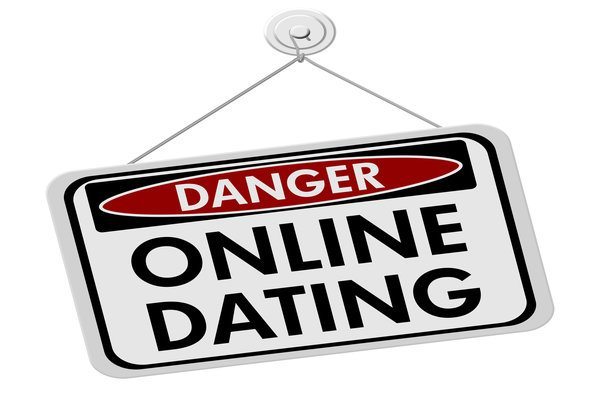 A new dating app called Bod connects potential matches who are in the middle of bad dates. Here's a video that gives a little more information:
And here are a few other things to know:
1. '[T]he dating industry has a responsibility'
According to this article in Digital Trends:
'With modern technology's capabilities, the dating industry has a responsibility to help people make the best use of their time, money, and energy — things that all get wasted while on a bad date,' said Jennifer Kelton, the founder and CEO of Bod. 'This app gives control back to every dater.'

When you download the app, you can enable 'Date Mode,' making yourself discoverable to other local app users (you can define your radius in the settings of the app). From there, you'll be able to potentially meet up with others looking for an excuse to leave an unfortunate encounter, though you can also be matched with those just sitting at home.
2. Gives 'an opportunity no other site or app can provide'
According to this article in Yahoo News:
'Roughly 11 percent of Americans use online dating and apps — that means millions of people get stuck on some potentially very bad dates,' Kelton noted. 'The more time people spend on bad dates, the worse they feel about dating and their prospects. The Bod app gives users an opportunity no other site or app can provide: a redesigned approach to dating, one that returns control of their bad date night to users by introducing new matches in real time, and without all the time sucking of texting and emailing.'
3. Inspired by a bad first date
Kelton described the first date that inspired the app's creation in this article in the Observer:
We met on OkCupid. Not only did he show up 40 minutes late to the bar, he put no effort into his grooming and what he was wearing. It was a bit cold out and he kept complaining, as he sipped on the Starbucks cup he carried into our date without ordering another beverage. About 15 minutes into the date I knew that it was not going anywhere and kindly let him know that there was no connection, [saying] good luck on your search and I am going to leave. When I was across the street having a bite to eat I met a great guy and then the bod dating app idea light bulb moment happened.
Simple Trick Tells You if a Girl Wants You to Kiss Her
Do girls leave you confused as to whether or not they like you?
Let's face it.  Girl's don't make it easy for you.  She will often send mixed signals leaving you unable to tell if she is being friendly or flirty.  If you read her signals wrong you risk rejection and embarrassment. Or worse, you blow it with a girl who wanted to kiss you.
Here is a simple and innocent move that will instantly tell you if you're in the friend zone, or if she's waiting for you to kiss her.