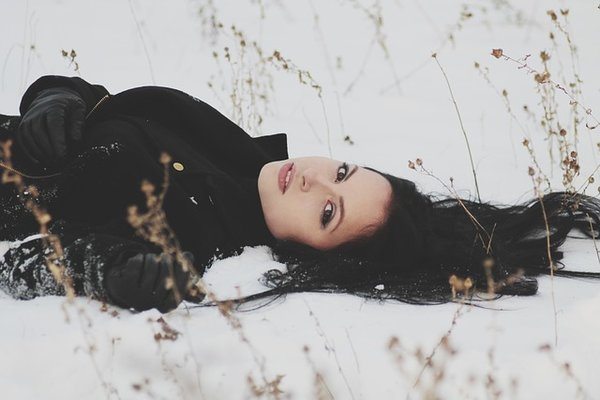 You know she likes the look of you from the way she holds your stare and dangles herself in front of you whenever the two you meet. She makes it a point to speak to you and engages in the usual coquettish behavior—laughing, smiling, and swishing her rump excessively when she walks away. You reciprocate in kind. Returning her smiles with smiles of your own, leaning in when you speak to her, and eyeing those parts of her body that you find especially nice.
Carrying on a long flirtation with a girl you know or meet casually is one of life's greatest pleasures. Though your instinct may be to move things along and ask her on a date, you should instead draw out the flirtation and discover the many advantages of doing so.
One of the biggest advantages you'll gain is mystique. When you talk to her, avoid giving away too much information. Presenting yourself as a question mark will keep her guessing, wondering, thinking about who you are, what you are about, and what you intend to do with her. This can only be a good thing, as more anticipation now will lead to hotter sex later.
A second benefit of drawing out your flirtation is getting to observe who she hangs out with, including possible rivals. She may be a natural flirt; or she may be a girl who has taken a fancy to you even though she is seeing someone else. If the two of you meet in a social space, various individuals from her life will appear on occasion. Biding your time will give you the opportunity to gather additional intelligence on what she gets up to when you're not around.
A third advantage of drawing out a flirtation is somewhat connected to the second. The more you see her, the greater sense you will get of what she might look like naked. You will see her in a variety of outfits, some of which will reveal more than others. I have been stringing along a coffee shop girl for about a month now. Her standard jeans and blouse accentuate some parts of her body I find quite nice. When I went in the other day, however, she was prancing about in a summer dress that was see-through enough to show the exact dimensions and appearance of her legs. What I saw was encouraging—and she noticed my evident approval. The lesson: don't make a move until you've seen a little leg.
The final reason for engaging in a long game is that it feels damn good. Knowing that you will be flirted with just by showing up in a place is a wonderful thing. It can boost your self-confidence; and you will know that if all other dating attempts fail you have a fall back in your crush.
The danger of course is that she will get bored of you. If you are to keep her temperature on the rise, you must never let yourself slip into a dull and predictable routine.