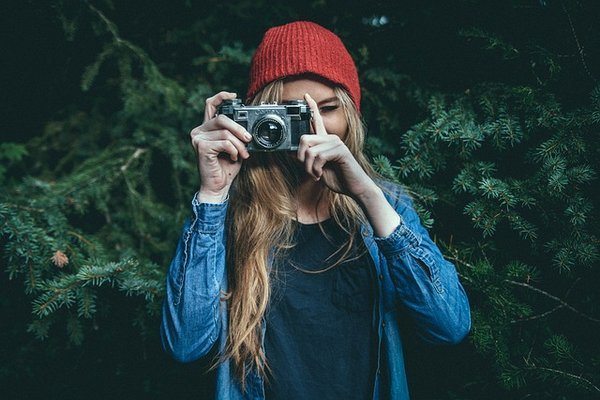 Hipster girls may strike you as unapproachable. They are interminable frumps, wear little to no make-up, are never without an opinion, and appear to give away their affections so freely that intimacy with them seems impossible. Women hippies do not in general attract a lot of male attention. But you may have come across one who is, beneath all the pretension and façade, a genuine hottie.
The features of a truly beautiful woman will show no matter the bagginess of clothes, shortness of hair, or piercing of body. Big tits will present themselves, a fine, round rump will be noticed, pretty eyes and a well-proportioned face will be seen even in a woman who pretends not to care about such things.
The trick is how do you, a conventional and rather straight-laced man of the world, approach and date the hot hippie you've been eyeing over the last few weeks. Everything seems off the table. You neither adhere to veganism nor collect vinyl records. What opening can you create so as to slip into easy conversation with her?
The answer is perhaps simpler than you think. The great American novelist Henry James gave it over a century ago in his novel The Bostonians. The charming, ambitious, conservative Southerner Basil Ransom wins the affections of New Englander Verena Tarrant, whose leanings toward the 19th century feminist movement would have made her a kind of hippie of her day, by treating her simply as a woman.
Here, I think, is the solution to the hot hippie puzzle.
Few women can resist the wit and charm of a naturally charismatic man. Scoring a date with a hot hippie does not require you to convert to her causes and lifestyle, but simply to take an interest in them. It is how Basil Ransom got Verena Tarrant: he was annoyed by the speeches but remained fascinated by the speaker. The ideas and opinions of your hot hippie may irritate you. As long as you keep your interest in her as a woman, you will win her over.
What this means in practice is that you must show as much support as you can for the things she believes in. This does not commit you to supporting the causes, only to recognize their importance to her.
When you first chat her up, it is okay to criticize and object to things you don't agree with. If she is an intelligent hippie, and they are the only ones worth dating, she will not mine a bit of argument and debate. However, you must ensure your objections are sound. They should have some bottom to them. Don't accuse, exclaim, and recklessly judge. You should instead demonstrate, clarify, and calmly articulate your ideas. This will show you to be a man of tolerance, reason, and perhaps most importantly, gentleness. She may be a woman of deep conviction and perfectly able to look after herself. But when it comes to being with a man, she will want to feel safe and respected.
Hot hippies are everywhere. You need look no further than Jill Stein and Susan Sarandon—both of whom are imminently doable. You should not easily discount the girl with the funky colored hair, the pierced eyebrows, and the Green Party politics. If she's hot, she's hot. Get to know her. She may be up for more than you think—even with a guy like you.