3 Life Lessons From James "Ghost" St. Patrick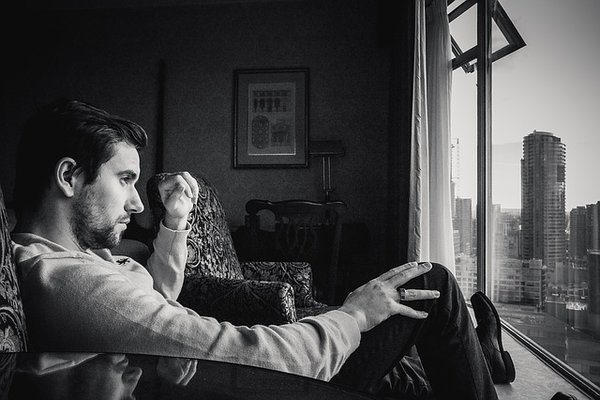 The hit crime drama Power features one of the most enigmatic characters in all the programs that have appeared in the genre over the last ten years. The main protagonist is James "Ghost" St. Patrick played by Omari Hardwick. From the very first scene of the first episode you know he is a man of style, elegance, lucidity, sophistication, intelligence, perception, and considerable self-control. But little time is wasted in presenting the plain facts of his career and occupation: he is the most powerful drug dealer in New York City, and he just happens to own the hottest new night club in the city that never sleeps.
He has a gorgeous, voluptuous wife played by Naturi Naughton (more of her please) and soon acquires a fine ass mistress played by Lela Loren (way more of her!). He lives in what appears to be an upscale uptown apartment. He has three kids and is surrounded by the best things money can buy: the finest suits, the best jewelry and accessories—in short all that is available to the one percent.
As the story unfolds, the conflict between James St. Patrick and "Ghost", his street name and alter ego, becomes clear. His official name is in itself an allusion to the desire to leave his criminal past behind and become one hundred percent legit—can there be a more posh and respectable name than James St. Patrick. The Ghost/James struggle is at the heart of the story. His desire to use the millions, perhaps billions, he's earned to leave drug business and become a nightclub tycoon, an upstanding businessmen and member of the community drives the plot.
But like that other great fictional crime boss, Michael Corleone, he finds it hard to leave it all behind. And the iconic saying of that character could be as easily uttered by James St. Patrick: "Just when I think I'm out, they pull me back in."
St. Patrick has much to teach those of us who come from humble backgrounds, but have talent, ambition, and the desire to do whatever it takes to get what we want. Here are 3 such lessons.
1. Think first. Then act
Ghost is the biggest drug dealer in NYC. You don't get to that position without knowing when and how to pull the trigger. His willingness to carry out acts of violence in cold blood is made clear in the first fifteen minutes of the first episode. However, he will not do it on a whim. He is a critical thinker, a deeply thoughtful and cerebral man who calculates every possible consequence of an action before he takes it. His friend and partner, Tommy, is more impulsive and quick-tempered. The two constantly clash over how to resolve the problems that crop up and prevent them from doing business smoothly. Ghost usually gets his way, and it usually turns out to be the right call.
The lesson here is clear. Ghost knows he cannot afford to make any mistakes. He has no influential family behind him, and he has no network or connections in the legitimate world. He's got one shot to make it out the drug business alive, with enough wealth to set himself up legally. He cannot afford to do anything that will call undue attention to his illicit affairs or make a blood enemy of the gangs he supplies dope to.
2. You have no friends on the streets
The man who mentored Ghost when he was young and got him into the drug business, Kane, makes one of the most profound statements in the entire show. At some point he says: "you have no friends on the street". Quite true; and he would know since it was Ghost, his friend and protégé, who was responsible for engineering his imprisonment.
This is true in the real world as well. Even if you have friendly relations with your colleagues, you must remember that you are not the only ambitious one. You are in competition for advancement even with people you consider friends, which is why it is best to keep your closest relationships outside of the office. In the office, what you have, in reality, are alliances of convenience.
3. Past a certain point there's nowhere to go but up
In the interest of not giving too much of the plot away, I will say that at some point Jamie must make a big decision about his position in the drug cartel organization; and must do the same thing when his legitimate night club business comes under attack from a rival.
I will only say that the lesson to be learned here is that there will be times when you are compelled to make a decisive power move against someone higher up the chain. It may be the case that if you do not move up you will be moved out. At such moments, go for the jugular. Seize your Macbeth moment. Murder and treason it may be; but if it's between you and him, there is really only one option.