"Non Verbal Sexual Cuing" Book Review

Non Verbal Sexual Cuing by Derek VitalioThe Bobby Rio Rating ***1/2
This CD set is for guys who have trouble getting with sexually excited. I think sometimes we focus too much attention on how we look, or what we say. Women have another sense, and with that sense, they notice the little things we are portraying with our slight gestures and expressions.
This was one of the hardest lessons for me to learn. This CD set really gets into all of that. While it may not be for everyone, if you are a guy who just seems to be having trouble getting women into a sexual frame of mind, you need to check this course out now. It is one of the only courses out there that goes this in dept on the subject of non verbal cues.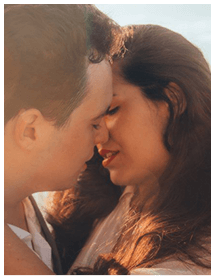 Simple Trick Tells You if a Girl Wants You to Kiss Her
Do girls leave you confused as to whether or not they like you?

Let's face it. Girl's don't make it easy for you. She will often send mixed signals leaving you unable to tell if she is being friendly or flirty. If you read her signals wrong you risk rejection and embarrassment. Or worse, you blow it with a girl who wanted to kiss you.
Here is a simple and innocent move that will instantly tell you if you're in the friend zone, or if she's waiting for you to kiss her.

We respect your email privacy
About Bobby Rio I'm Bobby Rio, one of the founders of TSB. I tend to write about what is on my mind so you'll find a mix of self development, social dynamics and dating articles/experiences.  For a collection of some of my favorite articles check them out.