TSB Radio – Playing it Cool, Creeping Her Out, and Everything Else You need to Know About the Bar Scene
A female bartending friend of ours joins us on this podcast to talk about the fine line between playing it cool and creeping a girl out. Our friend Niki, an HB8 or so, works as a bartender, and has much experience with the scene. Mike Stoute and I drill her with questions like: how long should a guy wait to call? When is it okay to buy a girl a drink? Should he leave a message when he calls? What does a guy have to do to fuck her that night? How should he iniate sexual converstion? And much much more. Trust me, we put her on the spot and she gives real non sugar coated answers. This is a must listen for those interested in getting inside the female mind.
[MEDIA=30]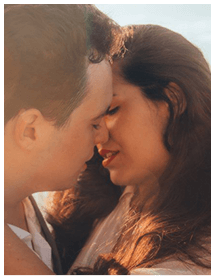 Simple Trick Tells You if a Girl Wants You to Kiss Her
Do girls leave you confused as to whether or not they like you?

Let's face it. Girl's don't make it easy for you. She will often send mixed signals leaving you unable to tell if she is being friendly or flirty. If you read her signals wrong you risk rejection and embarrassment. Or worse, you blow it with a girl who wanted to kiss you.
Here is a simple and innocent move that will instantly tell you if you're in the friend zone, or if she's waiting for you to kiss her.

We respect your email privacy
About Bobby Rio I'm Bobby Rio, one of the founders of TSB. I tend to write about what is on my mind so you'll find a mix of self development, social dynamics and dating articles/experiences.  For a collection of some of my favorite articles check them out.