Girls Like Doing it in Nature
Is it just me or have you guys found that girls love fucking outside…. especially with the thought that other people may be watching?
Last night on a camping trip I fucked my usuallly sexually reserved girlfriend on a picnic table while her friends were about twenty feet away. Eventually we heard her friends walking towards us and i fully expected her to tell me to stop and to make a run for the tent, but instead we just continued sixty nineing until her embarassed friends realized what was going on and made a break for it. (although one of her friends husbands stayed behind for a longer look)
Anyway that made me realize how many girls I've actually slept with outside and how all of them were EXTREMELY turned on by the idea. I'm trying to figure out if its the voyeur aspect of possibliy being watched or if it is just something about nature that really turns girls on.
Any thoughts?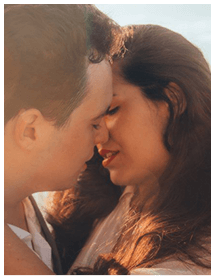 Simple Trick Tells You if a Girl Wants You to Kiss Her
Do girls leave you confused as to whether or not they like you?

Let's face it. Girl's don't make it easy for you. She will often send mixed signals leaving you unable to tell if she is being friendly or flirty. If you read her signals wrong you risk rejection and embarrassment. Or worse, you blow it with a girl who wanted to kiss you.
Here is a simple and innocent move that will instantly tell you if you're in the friend zone, or if she's waiting for you to kiss her.

We respect your email privacy
About Bobby Rio I'm Bobby Rio, one of the founders of TSB. I tend to write about what is on my mind so you'll find a mix of self development, social dynamics and dating articles/experiences.  For a collection of some of my favorite articles check them out.