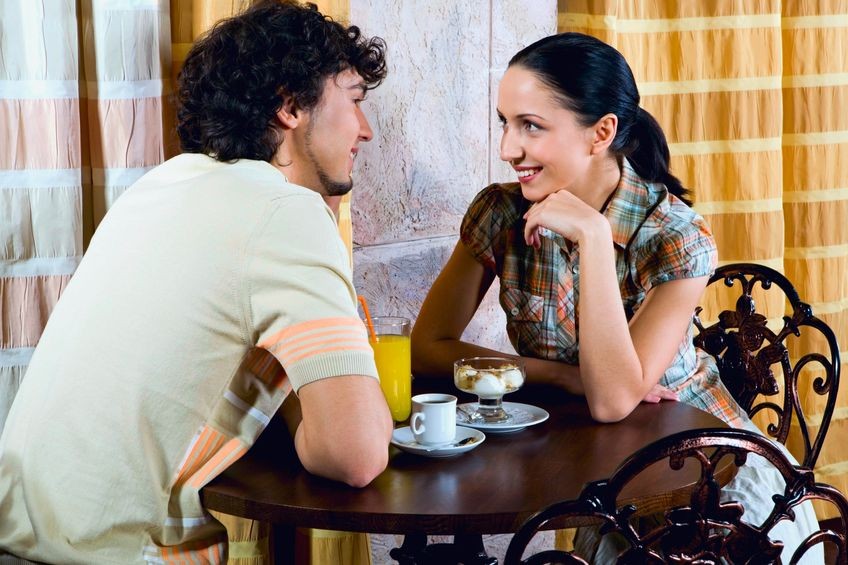 I was walking out of the tanning salon yesterday and there was a girl sitting in the waiting room reading a magazine. When I came out she looked up from her magazine and we made eye contact for a second. She got nervous from the eye contact and went back to her magazine for a second.  A second later she looked up again to check me out.  All the while I kept the eye contact, finally smiling at her and acknowledging the shared moment.
The most insightful lesson I got out of our recent interview with Love Systems instructor Cajun was his eye contact opener.  It is so simple that its brilliant.  In America, it seems that everyone is so shy about holding eye contact with anyone…but if you're paying attention to your surroundings there is usually at least one girl checking you out.  She'll usually be discreet about it, but if you're paying attention you'll notice, and when you do… smile.
The simple act of smiling at a girl who was checking you out is an instant boost in rapport.  You can take Cajun's direct approach and walk over and say something like "You looked like you wanted to say hi."
This is an excellent way to initiate a conversation.  Its a shame that in America this is so taboo.  I spend a lot of time in Brazil and this is actually how the game works down there.  Girls aren't shy.  If they are interested in you they will blatantly stare.  When you notice a girl checking you out, you stare back, and game is officially on.
There is no reason you can't take a variation of Brazil game and bring it to The States. Sure, you have to tweak it a bit, so you don't come off as creepy, but done playfully it can work.
If you've read Magic Bullets you'll see that there is a nice section in there that deals with this sort of thing.