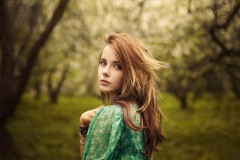 Very few drinks carry the social implications that wine does. It is commonly ordered with dinner, brought to a house as a gift, or just guzzled while lying in your bathtub on a lonely night.While I'll never consider myself anything of a cultural elitist, some basic knowledge of wine will serve to make many social situations slide by that much smoother.
If you don't already have a burning itch to become a bit of a connoisseur, rent the movie Sideways and you'll be heading on a road trip to the vineyards in no time.
How to Buy Wine
Walking into a liquor store to purchase a bottle of wine can be overwhelming for the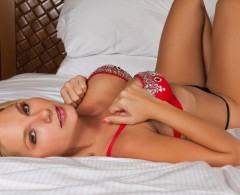 novice. There are like 500 different bottles ranging in price from $4 to $300 and up. There are reds, whites, blushes, sparkling wines, and port wines. All of these can still be broken down further into the different styles such as Cabernet, Bordeaux, Burgundy, Chablis, Chardonnay, and Rose- to name just a few.
I could sit here and lecture you on all the different intricacies of the various flavors… but I'll spare you the details. If you're that curious buy a book on wine. Instead I'm going to give you a nice little guide for choosing a bottle based on different social situations.
Getting drunk by yourself- If you main goal is to sit in your house, throw a movie on, and drink away the pain of your ex girlfriend leaving your ass- you'll want to go with the big jug of Carlo Rossi. You can't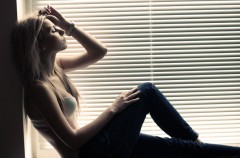 miss this while walking through the liquor store… it's the only one that comes with a handle on it. You can get this wine in any of the major styles… but when you're buying wine by the jug- how picky are you going to be?
Bringing a bottle to a dinner party- This is a little trickier. My advice is to always go for a bottle that has some name recognition. There is a good chance that you won't ever even get a sip out of this bottle, so put your personal preference aside. The best part is- you don't have to spend a lot of money. Most of your friends will probably be most impressed with a well marketed $20 bottle.
My faithful three are
1. Santa Margarita Pino Grigio- Most restaurants sell this at $9 a glass.
2. Ruffino Ducale Chianti- This is what Tony Soprano would have shown up with.
3. Kendal Jackson- Who hasn't heard of this?
Ordering a bottle at a restaurant- Throwing back a couple glasses of wine is a great way to loosen a girl up on a date. But it is crucial you make the right choice. I usually recommend staying away from red wine for one important reason; if you're not completely conscious of what you're doing you will most likely wind up chatting away with red teeth. Not very attractive. If you must order red, be careful to remember to swish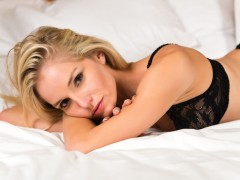 some water around your mouth occasionally to wash the redness away.
Chardonnay is a good choice for a date wine. If she hasn't looked at the wine menu… order the house wine… by name. Never say, "I'll take a bottle of the house white."
Chardonnay is a fairly good tasting wine that goes down pretty easy. You should have no problem polishing off a bottle over dinner. Two glasses is the recommended amount. It's just enough to loosen you up, but not so much that you'll turn into blabbering fool.
This should be a good starter guide for purchasing a bottle of wine.
If you're completely clueless about how to drink one… I'll give you a few hints:
1. Never put an ice cube in a glass of wine.
2. Avoid spilling red wine on your shirt. It won't come out.
3. Unless you really know what you're doing… avoid the whole smelling the wine as you drink it thing- you just look like an ass.
4. You are never to order a glass of Zinfandel… ever.
5. Quit while you're ahead. You'll regret that 4th glass. Trust me.