Cougar Patrol by Brad "Angel Eyes" Howard
I don't think I've ever laughed so hard…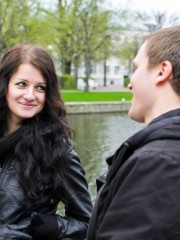 I was in Scottsdale, Arizona about a year ago with my friend, B. We're staying at this swanky resort and I'm sitting there waiting for him to get back from his company golf tournament.
I'm writing one of my daily newsletters as he walks in… and walks to the bathroom. He comes back out in his swimsuit, looks at me and says:
"Well what are you waiting for… let's go out to the pool and see if there are any "cougars" out there… "
I had never heard that term used before so I asked him what in the hell was he talking about…
He explained that "cougars" were the 35-50 year old women that we only interested in a "good" time with younger men. I got a visual and I don't think I've ever laughed so hard in my life…
Of course I knew what he was talking about… I'd just never heard of it referred to in that way before.
At the time this was my new favorite term… I can still barely say it without dying laughing. Hell, I was out by the pool in the neighborhood yesterday with a few friends and we started talking about the "cougars"… and I've never had a better ab workout.
I don't know why this topic is so funny to me…
Anyway, let me get to why I'm writing about this.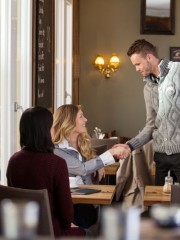 If all you are looking to do is find someone to have casual sex with… there's no better place to look than the "cougars"… especially if you haven't had any luck lately…
And here's why…
Just like in marketing… the key is to always find the "hungry" crowd. Find out where people are spending money and put your message in front of them…
So, if you've looking for casual sex… and don't want to pay for it (which is a really BAD idea)… find out who's looking for someone to have casual sex with.
Enter the "cougars".
(I'm laughing my ass off right now, I can't help it)
You find the "hungry" crowd… and put your "message" in front of them… and your "conversion rate" will be higher.
Here is an important point, though…
Don't make assumptions… the "cougars" are older… they aren't necessarily "ugly" or "fat". So, in saying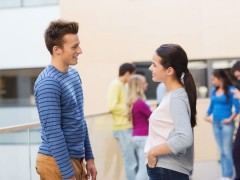 that… make sure to go for a good looking one.
Okay, I've gotta wrap this up for fear of death by laughter…
In general, "cougars" are a great time… and I'm not even talking about sex. Most of the time they are extremely comfortable with themselves and tend to be a little on the wild side…
(either because they just got burned… or haven't had any good fun in a while)
If you're looking for some quick fun… find a "cougar"… and let the good times roll.
Oh, and "cougars" LOVE Adonis Bodies… hint, hint 🙂