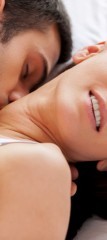 The Community had an opportunity to be something really special. At one point, it really seemed to stand for something. It was about guys coming together for the good of everyone involved. It was about exchanging ideas, sharing adventures, and was a means of support for many guys going through some rough times…
It doesn't seem to be that anymore. And quite frankly I don't like where it is headed.
It seems nowadays everyone is only looking out for themselves.
You don't have to surf too many sites to find a blogger instigating a "dog fight" between rivaling gurus, a dating "expert" bad mouthing one of his competitors for the sake of selling more products, and lawsuits and company politics getting more attention than what was supposed to really matter.
Wasn't personal development the reason the community existed?
I am not casting blame on anyone for what the community is currently going through. No one is completely innocent…
And there are still a lot of great guys involved in it. It just seems we all need to put the focus back on what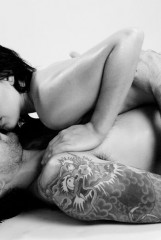 is important.
I will go on record right now and say:
TSB Magazine is about bringing the community back to what it stands for.
This means the only articles you will find on this site are self improvement articles, dating and relationship adventures, funny videos, and some pictures of hot chicks to motivate and inspire us.
We plan on continuing with articles that will make us better men. This means a focus on creating the well-rounded individual, rather than the pick-up machine.
Real men live healthy balanced lives. Real men are physically healthy, emotionally and spiritually healthy, financially healthy, and sexually healthy.
TSB is about being better guys! Period.