How to Get Out of Your Comfort Zone
I'm sitting here at an outdoor internet cafe in Medellin, Colombia staring at the beautiful city surrounded by mountains, and all I can think is just three years ago I used to shit myself at the thought of vacationing to Colombia.
I would literally freeze up imagining myself alone in Colombia. I had visioned of corrupt police, rampant drug wars, kidnappings, violence, and theft. Although I had visited Brazil and Argentina on several occasions, Colombia was on a short list of places that I was too scared to venture.
Well, all it took was the persuasion of one hot Colombian girl, and here I am. Its my third day here and I feel this incredible weight lifted off of my shoulders. I have always prided myself in my sense of adventure… and I cringed at the thought there were places I was avoiding out of fear. Well, I broke through my fear… only to find that they were completely unwarranted.
Yes, completely unwarranted. Like most of our fears.
I´ve been giving a lot of thought about what contributes to that stealth inner game that some guys seem to have. I´ve actually been building a list of traits and actions we can make our own to slowly reach that unstoppable confidence we all want.
And on that list is: THE DRIVE AND ABILITY TO BREAK THROUGH OUR COMFORT ZONES
We all have comfort zones. We are comfortable with a certain group of friends. We are comfortable at certain bars and clubs. We are comfortable dating certain scale of girls. We are comfortable performing a certain type of job. We are comfortable making a certain income…
But what I´ve come to realize is that the truly confident and successful people rarely stay in their comfort zone long. Confident, successful people are always looking to push and challenge themselves. They are always on the look out for new opportunities that will inspire them to be an even better person.
The main reason that most of us stay in our comfort zone is fear. Sure, we will claim to really like hooking up with chubby girls. Or really love that townie bar around the corner from our house…. but what we are really saying is ¨We are not willing to take the risk to find out if something better exists.¨
But the fact remains: Something better does exist. But we won´t ever attain it if we aren´t willing to sacrafice comfort for a little while.
Here is my advice: Take Action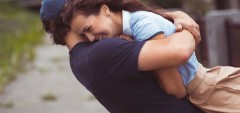 Make a list of people, places, and actions that are a part of your comfort zone. Do you go to the same hair stylist because you love their haircut, or are you afraid to try someone else? Do you find yourself heading to the same bar? Buying the same polo t-shirts? Hitting on the same scale of girls? Going for the same type of job? Make a list of everything that falls within your comfort zone.
Once you´ve created a list of things that make up your comfort zone; make another list. This is your Action List. On this list write down one step you can take towards breaking out of your comfort zone. Write the name of a bar you´ve always wanted to check out. Write the image change you´ve been dying to make. Write down the job you´ve always wanted to apply for.
Now look at that list. And do everything on it. You want unstoppable inner game? Then do it. Do it.