Head to South America for Your Dental Work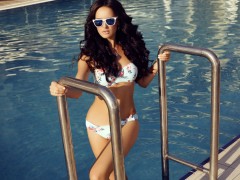 It doesn't take a long time during a trip to South America to notice that the women are particularly perfect. Although I could argue their perfectness in other areas… here I am talking about their physical attributes. It isn't so much that all of them are insanely beautiful… they just have a way of fine tuning what they've got.
And that way is plastic surgery.
Yes, plastic surgery is big business in most of the established South American countries… and they have some of the best doctors in the field working down here. It is no wonder that year after year the amount of American and European women heading to Brazil, Argentina, and Colombia for some ¨touch-ups¨ is skyrocketing.
But women aren't the only ones who can take advantage of the dirt cheap prices down here.
I am one of the many unfortunate Americans without health insurance. I've been in business for myself for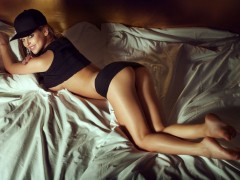 the past six years, and haven´t brought myself to spring for coverage. After a long hiatus from the dentist… I finally went back last year. Not to my surprise… I had a couple thousand dollars worth of root canals, wisdom teeth extractions, and cavities to fix.
Month after month I had been shelling out hard earned cash to fix these seemingly never ending problems. After taking care of the major work… I was down to five cavities.. and due for another annual cleaning. At my dentist´s ¨discounted¨ price that would have run me a little over $800.
Well, as some of you know, I´m in Medellin, Colombia right now… and at my girlfriend´s suggestion I visited a dentist recommended by her family down here.
I finished up this morning and have to say its one of the best decisions I ever made. She took care of the remaining $800 worth of work… for the low price of $240. (and she is considered expensive) Even better was the service. She was completely professional and didn't leave me waiting for the customary 30 minutes that most American doctors do. The equipment was state of the art. I had five cavities filled with no Novocaine and only minimal pain. I honestly couldn't believe how smoothly it all went.
So, lets do the math. I saved $560 having the work done down here… about the cost of the airfare. If I had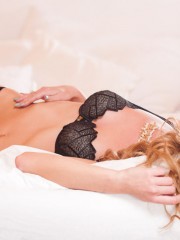 been smart enough to visit the dentist when I was in Brazil two years ago, before I had the major portion of work done… I probably would have saved a couple thousand.
If you´re insurance-less and in need of serious dental work, my recommendation is you take a dental vacation to one of the major South American cities like Medellin, Buenos Aires, Rio, Bogata, San Paulo, or Fortaleza. These countries are known for their high standards in the medical fields… and to boot… you get a great vacation out of it.
Some of you (who haven´t left the comfort of the US) may be hesitant to trust the work out of one of these countries… you´ll be making a huge mistake. These countries are much more advanced than you think.. and have even better technology in some areas than we do.
I sure wish someone had told me a couple years ago that I could save two thousand dollars and got a vacation out of it…