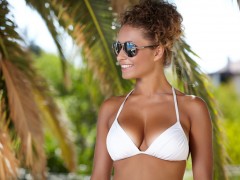 Like we mentioned a couple weeks ago, we were looking for a columnist who knows his stuff to provide you guys with some great fantasy football help.  Well we found the guy who Fantasy Football Weopon… and he's the real deal.
Draft Day Plan by Phil

Here we are! Football season and your Fantasy Draft are right around the corner.
Hopefully this will be a refresher course in how to draft a Championship Team.
If youre over 21 and driving to your draft head immediately go to a liquor store and pick up a case of ice cold beer for the other teamsdont drink a drop yourself amateurs get wasted at their drafts and wonder why half their starters have the same bye weeks.. You have 364 other days to drink.. Not Today. although I usually open one and leave it in front of me so nobody catches on.
Dont be anyones buddy and offer any assistance. The other teams are the enemy and any advice you can give them can come back to haunt you down the stretch.
When you sit down I want you to immediately take out the draft tracker sheet that you can download from the draft day kit here for free on 8/22/08 at 4pm.
List the name of all the teams and list their favorite real life team. This will come in handy when the "hometown hero factor will come into effect in rounds 4-8.
For example, if the players in your draft are Giants fans and youre both looking for a RB and Brandon Jacobs is left you can be sure theyll grab him so you can start so you can see that simply knowing who the other teams in your league follow can help you make better draft day decisions/planning.
Whether you use a magazine or cheat sheets from a website make sure that you know the following things:
1) Your leagues scoring system so you can properly value QBs, Wrs, and Rbs.
2) Pay careful attention to your players bye weeks.
3) Watch for draft day runs on positions..for example there are only a handful of producing TEs in football so when they start to go make sure you dont get left with a non producing TE who scores you zero all year
4) Dont over pay for last years top producing players if you can identify better values in the later rounds.
5) Make sure to find a good source of fantasy information vs. the standard media outlets who offer generic and vague advice.
6) Its very important that you collar your starters to their back up players so an injury to one of your starters wont ruin your whole year.
For more of Phil's advice check out his website Fantasyfootballweapon.com