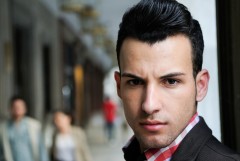 Whether you are wealthy or broke, stylish or clueless, second hand shopping is essential to a top-notch wardrobe.
When fashion is dictated by retailers and this seasons trends, shopping used clothing can weave a stylish and untraceable essence into your attire with a few simple tips.
To start, lets eliminate one generalization that shopping vintage means you are too cool for school, wear tight pants, and style your hair for an extended period of time or purposely neglect your hair in the morning for the look.
The main purpose of visiting a second hand shop, consignment store, thrift shop, flea market or vintage spot is to be able find one-of-a-kind styles and pieces that would not normally be available to consumers in mass retail.
For the novice start with the trendier more expensive version, the vintage store. Here you will find current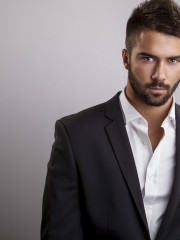 fashions at a reduced price, highly coveted designer goods form previous seasons and decades as well as no name fashion forward items.
You will want to look into the 7 jeans you didnt want to drop the money on, blazers, stylish dress or casual shoes both old school and modern, a 70s leather jacket that fits you perfect, ridiculous belts, that one stylish hat that you wanted to experiment with, and unique jewelry.
For the more advanced second hand shopper try going into an actual thrift store. This is work, but can lead to the most impressive finds. If you live in a city where thrift shopping is quite the norm, this can be tedious work.
Here you will want to look for casual slacks in corduroy or even a subtle plaid, worn in T-shirts with unique graphics or sayings, and the random treats that you can only find while wandering amongst the unfortunate. For instance, the softest pull over sweater in a bizarre color that would never be mistaken for the mass marketed.
The flea market will fall somewhere between the two of these categories. The con to this venue is no dressing rooms so it is best only to browse for items like belt buckles, hats, jewelry, shoes, jackets and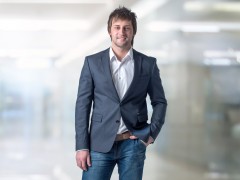 sunglasses. Keep in mind thought that if the price is right and the item is irresistible go ahead and purchase without trying on, just dont make a habit of it. Often flea markets have defective or ill fitting clothing that were cast off by the manufacturer. And dont forget to bargain.
Items you dont necessarily want to look for while vintage shopping are socks, underwear, suits, dress slacks and dress shirts. Mainly for hygienic or fit purposes.
The last tip for used clothing, particularly on the cheaper side, is to wash or dry clean every item you pick up on your vintage travels. One of the times I forgot to do this I received the sweet gift of lice at an inappropriate age. This is an embarrassing lesson that is not soon forgotten.
Check out Vanessa at her personal site.