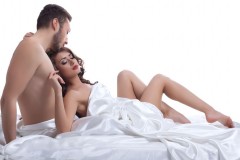 I just got this email from Sebastian Drake.  I hadn't heard from him in awhile, and have missed his regular column Drake's Tech here at TSB.
Once again Sebastian shells out some solid advice. I admit that I've made the mistake he talks about many times.  And like he mentions at the end of the article, I too found my current girlfriend by fighting through her initial indifference towards me.
If you've ever listened to one of Drake's hidden mic pickups, you know that he has the ability to hold a genuinely interesting conversation with a variety of different women.
Low Hanging Fruit Is Yucky by Sebastian Drake

This is a major problem most men have. The go up, start talking to a woman, and then if she doesn't show RIDICULOUS amounts of interest, the guy leaves.

Lots of times, the girl's going, "Why'd he leave?"

Girls want to meet guys.

If you know what you're doing – and if you've been following our newsletter, have checked out our ebook, or been listening to Master the Vibe you know what you're doing – then what you need after that is to get and *stick* in conversation.

So I've got an exercise for you. Practical one. Will get you fun results.

Go up to a girl you find pretty who isn't in a hurry. Daytime or nighttime, doesn't matter.

Start talking.

DO NOT LEAVE UNTIL SHE ASKS YOU TO LEAVE!

You're going to learn a heck of a lot from this.

STAY IN THERE – until she explicitly asks you to leave.

To take it a step further (this is optional) – if she says she's going to get going, you can say, "Okay… real quick, just one thing…" then ask another question.

You'll learn a lot from this. If you've already got the knowledge, you need to stick in there. Otherwise you wind up with "low hanging fruit" – just girls that are desperate for a guy, or happen to really luckily be into your exact type.

The best girlfriend I ever had was ultra-difficult when I met her. What a headache… and we went on to have the most awesome, powerful, close relationship you could imagine.

Stick in there my man – you're going to see awesome results.

-Sebastian