I was recently at a political rally where Bill Clinton was the speech giver. If you've never seen Clinton in person, he's pretty much a rock star. He draws thousands of cheering fans and rolls with a huge personal entourage that includes burly bodyguards and Secret Service. Clinton has MASSIVE social value and attracts crowds just by walking. No joke, the guy is more popular than Jagger or Brad Pitt.
I had a jarring epiphany after the rally. Superstar celebrities have no need for structured game. They attract based on reputation, and they have no time to screw around when it comes to attraction. In fact, superstars are at the pinnacle of attractiveness, so all they have to do is stand there and give off their vibe.
As a thought experiment, I tried to envision myself as Bill Clinton and what it would be like to run game on a hot chick. The game was pretty easy. Clinton doesn't use canned openers, or routines, or anything for that matter. A hot chick interacting with Bill Clinton would do all of the heavy lifting of letting herself be seduced by Slick Willy. My guess is he would ask for her name and it would be on.
Which lead me to the realization that canned openers, and further, routines, are coming from a place of lowered value. We HAVE to use routines to create attraction because we, as regular joes, aren't exceptionally attractive creatures. Before our PUA readers get their boxer-briefs in a knot, I want you to try this experiment:
Step 1
As an exercise, ditch all canned openers, all opinion openers, all situational openers for a weekend and open your sets by saying hello,hi,hey, or some variation. Keep it as simple and nondescript as possible. When you use an opener that has no hook or punch, you must project high value and have tight body language.
Step 2
After you've opened with ?hi, you should guide the convo by asking friendly, interview-style questions. That's right, I said it, use interview questions. Anathema to pickup, right? Not so fast! Keep in mind, Bill Clinton doesn't use fancy routines, because he generates attraction just standing there. If I chanced into a 15 second meeting with an ex-president, he might ask me the following:
Hi, what's your name?
Where are you from?
What issues are you interested in?
That's all you get. Nothing fancy. If you don't say something interesting, the superstar is moving on to the next person.
You can use the exact same convo ladder, switching out the third line for anything that prompts a deeper response. For example, What kinds of things are you passionate about? If the target responds with a thoughtful, detailed answer, you can go in a dozen directions.
Your focus should be: You are extremely high value and it's her job to prove (to you) that she's worth talking to. Looks and physical beauty mean nothing.
If the target doesn't want to play and gives lame answers, that means she's not cool and can be dismissed.
Step 3
After you've opened and established the initial connection, start a normal, value exchanging conversation. Use liberal amounts of touching to establish the physical connection and escalate. Number or email close at the end. Simple!
What I'm Doing These Days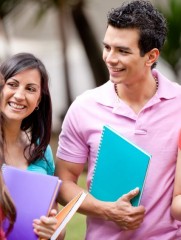 I open about 80% of my sets with the hi opener. The other 20% I use situational, something simple likehow do you like the show? if I'm at an outdoor concert. I started ditching scripted openers about 10 months ago because, quite frankly, it was too much work to remember everything while I was out partying. Plus, I was hitting on chicks a bit younger than me (4-5 years) so I automatically felt like I had more social value. I distinctly remember the last scripted opener I used, and it was in December at a popular bar in downtown Orlando. The opener just felt off, so I switched to "hi" for the rest of the night.
This very simple and natural approach had the positive effect of forcing me to realize my high value and work on my body language and tonality until everything was rock solid. Remember, you're a superstar, so assume attraction and let your targets prove themselves to you.
Incidentally, you can use this simple strategy in any kind of approach, from meeting women to networking with guys. Open with hello, ask two simple questions, start a conversation. 1-2-3.
This article assumes that you've got at least intermediate social skills, zero approach anxiety, and have no problem performing social experiments in-field. I do believe in routines and structured game for newbies and guys with little experience, but I also believe that you should attract via inner game once you get past the intermediate stage.