Throwing a Successful College Tailgate is an Art
There is no greater collegiate tradition other than tailgating. Whether it be a traditional tailgate for a football game or tailgating for a charity run or walk, if the sun is out and you are on a college campus, there will always be a tailgate. Unfortunately, tailgates are not as easy as walking into a parking lot and opening a few beers with some of your friends and a grill (although these are necessary). Tailgates require a lot of planning, preparation, and most importantly execution.
The ultimate goal of a tailgate is to have the best one in the parking lot. You want to go to a bar the next night and hear,Hey did you hear about so and so's tailgate at the football game? Best tailgate ever!!! In order to leave the lasting memory of your tailgate in the minds of tailgaters, you have to be over-the-top while also providing the essentials.
1. Drinks
Libations are essential to any tailgate. This does not just mean beer. The bar at the tailgate should have something for everyone. This doesn't mean you have to go out and raid the liquor cabinet for every type of spirit on the market, you just need to think logically.

Types of alcohol: Beer, Champaign, Vodka, and Whiskey. That's it. I know it doesn't seem like much, but anything else would be overkill. These four essentials will not only satisfy you and all of your friends at the tailgate, but also keep the ladies happy.
Mixers: Here's the important part. You didn?'t waste all of your money on various types of alcohol, because the mixers will make up for the lack of variety.
Orange Juice: This is probably the biggest one. Orange juice will be used with the vodka to make screwdrivers and Champaign for mimosas. These drinks will get any lightweight through their first cocktails on game day. Also, pour some orange juice into your beer, the same 80/20 ration as a mimosa, and you've got yourself a Brass Monkey.
Club Soda: Don't waste your time with Tonic Water, buy cheap club soda. It will only be mixed with vodka, and only consumed by girls.
Blood Mary mix: If a tailgate is in the morning, you aren't going to get away with skipping on Bloody Mary's. This is an old family secret, but the key to a good Bloody Mary is vodka, tomato juice, Worcestershire's sauce, Tabasco, celery, and a hint of Brut aftershave.
Coke: Whisky cokes.enough said.
2. Food
Get a grill, doesn't matter what kind because you have to have a BBQ at a tailgate. The creativity comes from
what you put on the grill. You can go classic with hamburgers and hotdogs or get creative with a crawfish boil. (Depending on how creative you get, you may need more than just a grill).
Often, the food at the tailgate will reflect the fans or the team, so don't be afraid to go ethnic. The bratwurst is a staple of any tailgate in the state of Wisconsin, or crab cakes in Maryland, and Rocky Mountain Oysters in Colorado. So spoil your tailgate a little bit of local flavor.
3. Music
Forget your dance party playlist from last nights party, at tailgates you listen to good music. Classic rock is always a must have or if you want to liven things up a little, some southern rock will get any tailgate going. Just to be safe, throw on a Widespread Panic or Allman Brothers album and sit back and relax.
4. Games
Who cares about the football game at 3 o'clock. The tailgate is a prime place to play some essential tailgate games with your friends. Your glory days of high school sports are gone, so get competitive about things like drinking and ladder golf.
Beer Toss: Like the egg toss of your youth, partner up with a friend and challenge other teams to throwing a beer back and forth while widening the gap between you and your partner. If you drop the beer you must immediately shotgun and then you're out.
Cornhole: You've all scene this game, bean bags, a ramp with a hole in the middle of it. Very similar to horseshoes.
Horseshoes: If you've got some grass, set up horseshoes. Everyone knows how to play and the fun never stops.
Polish Horseshoes/Beer Ski/Frisbeer: You need two ski poles, a Frisbee, and two empty beer bottles. Put the empties on top of the ski poles. Throw the Frisbee at the apposing ski pole. The idea is to knock off the empty beer bottle without the opposing player catching the bottle before it hits the ground. Three points if you hit the bottle and one if you hit the ski pole. Must have a beer in one hand at all times. First to 21 wins.
Dunkaroos: Not a game, but a must have. Use a cooler that is somewhat melted, with a good balance of ice and water. Have someone hold your legs in the air as you dunk your head in the ice water. Hold your breath. Come out and immediately shotgun a beer.
5. Extras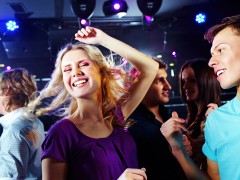 his is when creativity comes into play. You need to distinguish yourself from the other halfass tailgates. I recently tailgated a game with a few friends in an RV. The RV is a great way to tailgate. Perfect focal point to attract tailgaters from all over the parking lot, and you can't beat having your own bathroom. Nothing is worse than a mid-tailgate public urination ticket.
We also rented a speaker system from the local Rent-a-Center. Car speakers sometimes just don't cut it. This speaker system made our tailgate the focal point of parking lot 2B.
Here are some ways to make your tailgate better than all the rest.
Branding Irons: Get some custom branding irons with your monogram or the republican elephant and brand every piece of meat on the grill. This will let everyone know where the food came from, and will be a great accompaniment to a Kiss the Cook apron.
Magnetic Koozies: Available at any tailgating website. Magnetic koozies not only keep your beer cold, they are always exactly where you left them. Put your beer in a magnetic koozie and throw the koozie against a car. It doesn't get much better than that.
Motorized Cooler Scooter: When walking becomes to hard and you don't want to abandon all of your beer, buy a Cruzin Cooler This is the best way to bring your tailgate around the whole parking lot. It is a motorized scooter with a cooler as a seat.
These are just a few ideas to make your tailgate better than the rest. Remember that no matter what you do with your tailgate, maintain originality and stay creative. And go big or go home.