Update from the Super Conference at LA
TSB is getting ready to head down stairs to cover Love Systems's Super Conference.  Mike Stoute, Pete the Freshman, and I are extremely hungover from our first night partying on the Sunset Strip.
We headed out to a bar called Saddle Ranch, got pretty loaded… and actually ran into a few instructors from RSD who were there giving a bootcamp.
We've got plenty of interviews set up and will be bringing you updates from the event throughout the weekend.
Here's a little video from Pete the Freshman riding a mechanical bull at Saddle Ranch last night.
[media id=220 width=500 height=400]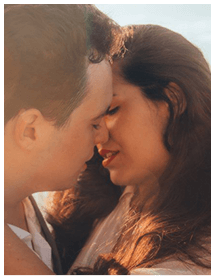 Simple Trick Tells You if a Girl Wants You to Kiss Her
Do girls leave you confused as to whether or not they like you?

Let's face it. Girl's don't make it easy for you. She will often send mixed signals leaving you unable to tell if she is being friendly or flirty. If you read her signals wrong you risk rejection and embarrassment. Or worse, you blow it with a girl who wanted to kiss you.
Here is a simple and innocent move that will instantly tell you if you're in the friend zone, or if she's waiting for you to kiss her.

We respect your email privacy
About PeteTheFreshman Finding hot chicks, gadgets and hanging out with bands is a tough job, but someone has to do it... Self proclaimed gonzo journalist, tech monkey, and lush, PeteTheFreshman writes the posts that require the least amount of writing skill.