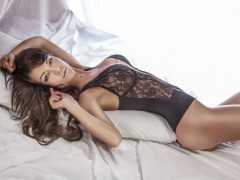 Ladies and gentlemen, this week is one of the best weeks in sports of the entire year. If you`re a sports junkie like me, you know exactly what I`m talking about. If you don`t know what I`m talking about, you`re either totally gay and shouldn`t be browsing a men`s website, or you`re living under a rock and need to check the expiration date on your man card.
What the hell am I talking about? I`m talking about the one week of the year where EVERY MAJOR SPORT is playing: the World Series is finishing up, the NBA opened its season on Tuesday, college football is happening Thursday through Sunday, and of course NFL on Sunday and Monday. Holy cow! I better break up with my girlfriend now, because I sure as hell won`t have time to see her.
I`ll review some of the awesome games going on this week, and since I`m a betting man, I`ll also make a couple of picks and review the odds.
Thursday
Get your hoops on with the TNT Thursday night doubleheader: Game 1 is Houston vs. Dallas, Game 2 is New Orleans vs. Phoenix. I want to see how the re-tooled Suns play with a fitter Shaq, a different offense, and a new coach. Suns beat the Spurs on Wednesday on road and looked good doing it. Phoenix is favored by 1.5 at home and I like them to cover.
Guess what is else is going on Thursday night? That`s right, college pigskin. Oh, how I love thee. The football Gods have deigned to give us the Big East matchup of South Florida vs. Cincinnati, and while this isn`t the biggest matchup of the weekend, it`s still friggin football on a Thursday night. The spread on this one is 3, but what I really like is the over at 51. Expect that scoreboard to light up like a pinball machine. If absolutely pressed to wager on the point spread, I take the Bulls to cover.
Friday
There`s a bunch of NBA on Friday, but screw that, you know what`s even better? Pack a bottle of hooch in the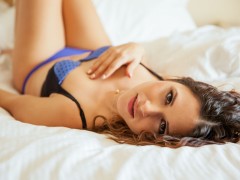 car, take some plastic cups, and hit a HIGH SCHOOL football game. That`s right baby, Friday night lights!! Obviously, you can`t drink at the actual game (unless you have a flask that is), but you can certainly pound rum-and-Cokes in the car before kickoff, catch an awesome buzz, and then giggle like an idiot at the hottie cheerleaders. Sweet Jesus, did I just admit that? I think I did. I did this exact thing two weeks ago at my alma mater`s homecoming game and I won $20 on a point spread bet that a pal and I handicapped on the spot. Great fun.
Afterwards, put on your costume, hit the downtown clubs for Halloween, and hit on chicks that are legal.
Saturday
No stopping now, boys. Saturday is serious college football territory, so get pumped. I`ll highlight two of the must-see games.
Florida vs. Georgia, the annual rivalry also known as the World`s Largest Outdoor Cocktail Party. Expect perfect football weather with highs in the lower 70`s. Grill Italian sausages, stuff your pie holes, and stick to light beer because this is going to be a long day of drinking. Gators are favored by 6 and I like them to cover as Tim Tebow goes Heisman on your ass.
Texas vs. Texas Tech, #1 vs. #7 in the BCS standings, both teams are unbeaten. Tech is an offensive powerhouse and they have a walk-on kicker they found during a half-time kicking contest. Awesome. The Longhorns boast mega-stud Colt McCoy, who is connecting on 81% of his completions. This should be a crazy scoring fest of a game, made even more awesome because you`re drinking Crown-and-Cokes and screaming in football nirvana by this point. Texas Tech are 4 point dogs, I like them in an upset special, so I`ll take the points.
Warning: Do not, under any circumstances, let your girlfriends see you in a blithering, football-induced drunken stupor. You won`t get any poonani for a week.
Sunday
I`m sure you`ll be nursing an awful hangover but hey it`s time to suck it up because it`s NFL all day long.
IMO, the most compelling game is the New England vs. Indianapolis game at 8:15 pm. Patsies are 6 point dogs, which I think is a little weird because the Colts have been playing shaky, but I`ll take the points on this one. Over/under is 44 and I like the over, also.
Monday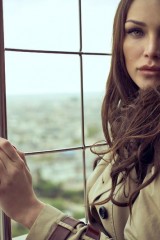 Back to the grind after a long hard weekend of drinking and sports madness, but you get Monday Night Football when you get home and one last chance at wagering glory. This game features Washington vs. Pittsburgh, two excellent teams, with Washington favored by 2. Keep an eye on this line as I`m sure it will shift by kickoff. I actually like Washington to win at home and I`ll lay the points.
Tuesday
Guess what sport is worth betting on Tuesday? One that only comes around once every four years? That`s right, it`s the US presidential election! Betting on who wins the biggest political race in the country is a tried and true American tradition, as American as apple pie, and you can do so with your favorite online bookie. Odds are generally pretty awful if you want to bet the favorite, Barack Obama (I saw -450 tonight after his infomercial), so you may want to shop around or wait a few days to see if the odds stabilize, or toss some money at McCain if you like him to win. I plan on making a friendly cash wager with one of my overzealous Republican friends sans odds and point spread, just a straight up pick`em. Heh, sucker.
There you go, fatty up on sports and get some action going during the best sports week of the year. Don`t forget to vote and put a little something-something on the election, too!