This next article is part of an ongoing series here at TSB Magazine called The Success Principles. The series is based on the 64 principles laid out by Jack Canfield in his course of the same name. If youre new, I always suggest starting any series from the beginning.
If you haven't already, I highly recommend doing the 9 Review exercises outlined here and here.
Principle 23: Practice the Rule of 5
In the previous principle I discussed how persistence is vital to success. The fact is many people give up right before they achieve success. But persistence alone will not carry you to success. You also need to incorporate sustained action.
One of the biggest obstacles when chasing after any dream is that often there are so many available actions that you can feel overwhelmed, and go into a state a paralysis. There is so much information available with books, ebooks, blogs, Cd's, and DVDs, that sometimes it is so intimidating that we don't know where to start.
Canfield has come up with a solution to this.
We sought the advice of Ron Scolastico, a wonderful teacher, who told us, "If you would go every day to a very large tree and take five swings at it with a very sharp ax, eventually, no matter how large the tree, it would have to come down." How very simple and how very true! Out of that we developed what we call the Rule of 5. This simply means that every day, we do five specific things that will move our goal toward completion.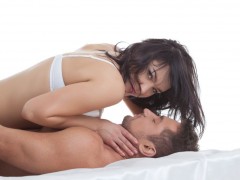 This Rule of 5 can be applied to any undertaking, but I am going to give an example in regards to finding someone to enter a relationship with. If you're looking for a close intimate relationship, there are certain things you know you need to be doing to achieve this goal.
Following the Rule of 5 in regards to meeting a potential lover, you would commit to doing 5 actions each day that will move you closer to this goal. These actions could a include a combination of any of the following, as long as it ads up to five action steps:
Approach and initiate conversation with members of the opposite sex.
Send out emails on an social networking site or online dating site.
Spend time working on body language, tonality, or posture.
Practicing routines to use in social situations.
Working on your physical appearance at the gym.
Could you see how combining five of those actions daily could lead you to your goal of meeting the partner of your dreams?
I actually use this Rule of 5 in regards to bringing TSB Magazine to the level I ultimately want to get it to. Each day I make a conscious effort to do five action steps towards this goal. These action steps include networking with others in the industry, submitting articles and press releases to different online directories, publishing quality articles, answering reader's emails and comments, and contributing in social networking sites like Digg and Stumbleupon. It is a combination of these efforts that have allowed us to rise to one of the most visited sites in our niche.
What 5 actions could you take on a daily basis that will bring you closer to your goal?