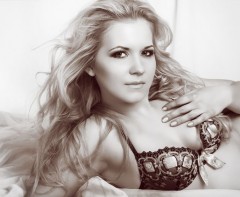 It seems that everyone I talk to is starting to feel the effects of the recession (depression?). My friends in the real estate and mortgage business are hurting badly. My brother in the contracting business has slowed down. My cousin that waits tables says her restaurant is dead. Stockbrokers, salesman, bartenders, and busboys are all seeing their wallets suffer from the rippling effects of the housing and stock market slump.
Is the recession cutting into your play time?
The fact is, most of us hardly pay attention to what is going on in the financial world until it starts affecting us personally.
I was at TGIFs the other night with a good friend of mine who was feeling pretty down. My friend, a stockbroker, was telling me how he has lost half of his accounts in the past six months.
"The worst part is I can hardly afford to hit up any bars anymore," he tells me. "And I used to be on Match but I've got no money to seriously date a girl right now. One or two coffee dates are fine, but eventually I'm going to want to take her out to dinner. What am I going to take her to PIzza Hut?"
Normally when a single friend of mine is hurting for cash and pussy… I recommend taking a part time job as waiter or bartender. A serving job will usually kill two birds with one stone. You'll make some money while meeting a whole new circle of young available females. Unfortunately, it is not nearly as easy to find a job in the restaurant business right now.
This got me thinking how a single guy can earn some extra cash from home to afford his nightlife and dating lifestyle. I know several people (including myself) earning cash from the comfort of their home. I thought I would share with you some of the ways.
3 Ways to Earn Extra Cash From Home
1. Freelance work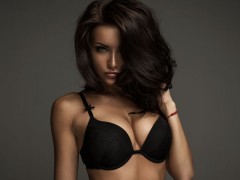 If the economy continues to get worse, this market is going to get overcrowded fast. But there are still opportunities out there to earn some money doing various freelance work for websites and online businesses.
For instance, online magazines (including TSB) are always looking for talented writers to pitch story ideas, or contribute writing assignments. The pay for these types of articles vary from magazine to magazine, but you can earn anywhere from $10 to hundreds of dollars for a published article.
If you have programming or web design skills you can always get freelance jobs building websites, doing design work, or building new applications.
If you're looking to find people hiring for Freelance work you can start by checking Elance or Problogger's Job Board.
2. Online Marketing
This is one of the ways that I currently supplement my income. Along with running TSB Magazine I always market some products in some niche industries.
This is much easier to get into than freelancing, but will more than likely take you several months before you see any income.
Last year I bought a program called Profit Lance which is a website that sets up a back end platform for you- where you can learn everything you need to know about online marketing. The site then gives you constant projects that not only help you develop your knowledge of online marketing, but also gives you an opportunity to see immediate financial results from your actions.
The basics behind online marketing involve choosing a niche market that has the potential to bring income in through information products, memberships, or affiliate sales. Then use the various techniques of driving web traffic to your site, and ultimately learning how to turn that traffic into customers.
Online marketing isn't the quickest way to make money, but the opportunity to make excessive amounts of cash exist for those who stick through the first several months of basically working for free.
Other than Profit Lance (which I've used and recommend) I've read through my research that many people are having success with Commission Blueprint.
While I think the figures that they claim you can make on these two sites are exaggerated… I have heard of guys like Mark Joyner, Jeff Walker, Mike Filame, and Joel Comm making millions of dollars in matter of weeks. But those guys are the superstars of the industry.
3. Ebay/Craigslist
With people pinching pennies it seems natural that men and women will turn to second hand sites like Ebay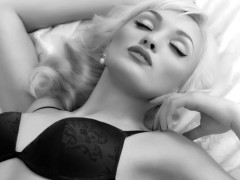 and Craigslist to do their shopping.
A quick and simple way to earn some cash is to sell all of the stuff you don't use or need. A few weeks back I sold a couple cell phones, a Nokia Tablet PC, and a real estate marketing CD course I no longer needed. It was only $350, but it was like found money.
If you don't have things to sell you might consider "buying and selling" on ebay for profit. I have a couple friends that were doing this a few years back with items like cell phones, concert tickets, and information products. They would purchase the items at a lower price, and then find someone willing to spend more. If you're buying and selling ten or fifteen items a day, with a profit of $10-$20 an item, you could be earning an extra $100-$200 a day.
I know that the secret to being successful with selling on Ebay is knowing which products are currently hot. I can't help you with that, but there are tons of great courses on profiting from Ebay. Like the warning I gave you with online marketing… these numbers seem to be exaggerated, but there are definitely people earning extremely high incomes from these auctions.
Like anything in life, success does not come over night. Neither does money.
If you choose one of these three ideas, and follow the principles laid out in the Success Principles… I can guarantee that after several months of hard work you will begin to earn a supplemental income from the comfort of your own home.
It took me almost four years… but now I exclusively work from home, and earn the majority of my money from the internet.