Imitations isn't only the sincerest form of flattery; Its also a powerful way to learn new skills.
I've mentioned many times how I developed my sarcastic sense of humor by imitating Vince Vaughn and Jason Bateman.
When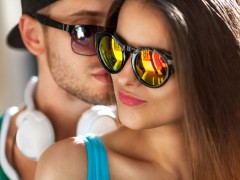 he was 12 years old, Billy Corgan of The Smashing Pumpkins would stage Black Sabbath concerts in his bedroom… wailing away on their songs like he was Tony Iommi.
Steve Allen, the radio and television celebrity, learned how to write humor by copying jokes. Allen would go to the library, borrow some joke books, and then copy all the jokes onto index cards. Because Allen had to copy each word by hand, he learned the subtle inner formula for writing.
How does imitation work such wonders? Easy. You probably drive a lot. Have you ever walked down a street you normally drive? Did you notice that you saw, heard, and learned a lot more about the street when you were on foot? When you slow down, you pay attention to all the things you normally miss. The same things happen when you copy the greats. You suddenly become aware of of you normally never hear or see.
I learned in my writing classes in college that to take a story I loved and copy it word for word. This exercise gave me the same experience as Corgan or Allen got. By imitating great writing, I learned how to create great writing. It gave me close to the same feelings the author probably had when he wrote the story.
You can imitate anyone in order to learn any new skill.
Reading and imitating conversation elements of great seducers is comparable to what an athlete does when he watches videos of other athletes. If Pedro Martinez wants to know how to strike out Alex Rodriguez he watches videos of other pitchers who have had success against Rodriguez. All of these athletes are training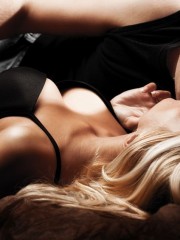 their minds (and bodies) to record the pattern for creating success.
A guy can watch a video of a pickup artist seducing a woman, but he can't get the full effect because seduction is largely an internal experience. But if you pick out a routine created by a master conversationalist and recite it word for word, you begin to internalize the subtle intricacies used to create that routine.
Imitation isn't stealing. It's learning.
What I want you to do is to train your mind to create seductive conversations. How? First, you have to find some examples of well crafted conversations. Look throughout this website, watch videos, or use the ones laid out for you in the routine manual. Collect examples of openers, routines, jokes, stories, and teasing that regard as seductive.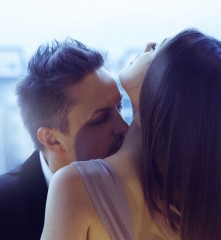 Now select something from your pile of examples. First, take out a pad of paper and a pen and actually copy, word for word, the example in front of you. If you're listening to it on video or audio… keep pausing the clip until you've got the entire conversation written down.
This will take some time. But it is great education. Once you've got the entire bit of conversation written out, then begin to recite it out loud. Go as far as to have an imaginary conversation with yourself. Say the woman's lines too.
Once you get a good feel for the material… you have the option of using the stories or routines in actual conversations with women. This will teach you more about the delicate inner workings of conversation then you ever imagined.
Don't take my word for it. Give the process a shot. Pick an example of a terrific conversation and write it out. Then recite it. You'll be surprised at what you may learn.