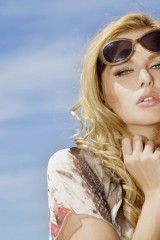 Now that the NBA season is well underway, I want to talk about something thats a real thorn in my ass about the NBA. I cant stand overpaid NBA stars, and I REALLY cant stand basketball players who get $20 million to either a) ride the pine, or b) cant perform and help their team win night in and night out.
Some peeps might take offense at professional athletes getting paid $20 million in the first place I mean, afterall, these guys are just playing BASKETBALL. I dont have a problem with that in principle because I see these guys as entertainers (just like an actor), and if it brings people to the gates, more power to them. Still, some of these guys are total stiffs and it reminds me why I like the college game.
The Un-Magnificent Seven
1. Stephon Marbury " Starbury is the poster boy for massively overpaid, egocentric former star doing absolutely nothing for his team. And by absolutely nothing, I mean NOTHING as Marbury hasnt played a single solitary minute for the Knicks this season. Hes a locker room cancer and he has no place in new coach Mike D Antonis system. Give props to D Antoni for making that decision, as the Knicks are winning with a 5-3 record and Marbury s contract comes off the books after the season. Salary: $21.9 million.
2. Stevie Francis " Ah, Stevie Francis, I loved you once and then I found out you totally suck balls and youre a team killer. Being an Orlando Magic fan, I was friggin ecstatic when they unloaded this guy to the Knicks, who have since traded him to Portland, where he was moved again to Houston. Now in Houston, Stevie hasnt played a single minute and he still gets to collect on his combined $19.5 million salary. Someone shoot me in the face
3. Ben Wallace " Believe it or not, Ben Wallace is actually making more money than superstar LeBron James for the 2008/2009 season. Thats right, its $14.5M vs. $14.41 respectively. The kicker here is that Lebron is the Cavaliers (he leads the team in points, rebounds, assists, and steals), and Big Ben is a shadow of his former self, averaging only 7 rebounds and 1.9 points per game. Hes about 1 rebound per game away from riding the pine. Wallace is signed through the 2010 season, so you can be sure the Cavs will unload him next year to create cap space.
4. Jermaine O Neal " Another $20 million man ($21.3M to be exact), Jermaine isnt as dominant as he once was in Indiana. Hes averaging 13.1 pts and 7.5 boards per game, but he has too many games where hell go for 8 and 3, which usually translates to a Raptors loss. Hes getting Tim Duncan money and hes clearly not Tim Duncan.
5. Rashard Lewis " Lewis is a good player, just not a great one. His stats this season: 15.6 pts, 2.3 assists, and 6.6 rebounds. The problem is hes a little soft, doesnt play good D, and hes definitely not a dominant Kobe Bryant type of superstar, despite the fact that Orlando gave him Kobe money to the tune of a $110 million contract and $17.2M this year. If Orlando goes deep, its because of Dwight Howard, with Rashard merely as a complementary piece.
6. Jason Kidd " It hurts me to write this one up, as J-Kidd has been one of my favorite players for years, but hes not worth the $21 million that Mark Cuban is paying him. Hes averaging 11.9 pts, 7 rips, and 9 assists, which is good, but the Mavs didnt go deep in the playoffs last year (Kidd was supposed to be the final piece of the puzzle) and there 2-5 so far this season. J-Kidd can prove his worth by winning the Finals, but only by accomplishing that goal.
7. Larry Hughes " Hughes is relatively small potatoes compared to the other guys on this list, but hes still overpaid relative to his performance and impact to his team. His performance: Exactly nothing as hes been injured all season with a dislocated shoulder. Setting aside the injury, Hughes is a known to be a stiff as he couldnt get it done in Cleveland with LeBron and theres no reason to expect magic this year. 2008-2009 salary: $12.8 million.
Ugh, try not to vomit when you read this and count up those dollars. Any other overpaid guys you want to add, leave in comments.