True South Park fans can understand Kenny
Are you a true South Park fan? Really? I am and have been for quite some time, but it wasn't until recently that I was able to understand Kenny on a regular basis. I believe its a skill that comes over time, once explained to me by a top criminal lawyer in NYC who had to listen to evidence tapes for a living. He said that after constantly listening to these heavy accented voices for long periods of time, eventually it would just click.
Well it has finally clicked for me and now I am truly part of the South Park culture!
How about you? Can you understand what Kenny says?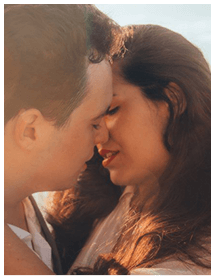 Simple Trick Tells You if a Girl Wants You to Kiss Her
Do girls leave you confused as to whether or not they like you?

Let's face it. Girl's don't make it easy for you. She will often send mixed signals leaving you unable to tell if she is being friendly or flirty. If you read her signals wrong you risk rejection and embarrassment. Or worse, you blow it with a girl who wanted to kiss you.
Here is a simple and innocent move that will instantly tell you if you're in the friend zone, or if she's waiting for you to kiss her.

We respect your email privacy
About MikeStoute Michael Stoute here, and at your service. I am a writer/editor/lover and a fighter. My words are weapons of wisdom so watch out, you may learn something...or better yet, maybe you can teach me something! Have a question? Please try to leave it in the comments, it will get a faster response than an email. Otherwise, Email Me