Lance Picks the Super Bowl Winner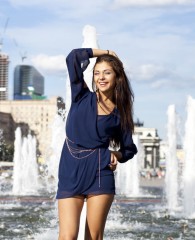 It's that time of year where us football enthusiasts have a good idea who's making the playoffs and who's on the outs. Tennessee Titans? Check. New York Giants? Yup. Detroit Lions? Not so much.
So, with that in mind, I will use my keen predictive powers to ascertain the NFL playoff picture and also make a bold prediction for the Superbowl.
NFC
The Giants and Cardinals are definitely in. The North division, which features the glowing mediocrity that is the Vikings, Bears, and Packers, has yet to be decided, and unfortunately someone from this lackluster division has to punch a playoff ticket. Minnesota currently leads by 1 game over the Bears and I thought for sure they were going to pull away, but after the recent suspension of tackles Kevin and Pat Williams, it could get interesting. Still, the Bears suck some serious ass on defense, so I'm going to say the Vikes back their way into the playoffs despite losing the two o-line stalwarts. Oh yeah, there's that Adrian Peterson guy, too.
In the hyper competitive NFC South the Bucs, Panthers, Falcons are in a virtual gridlock and even basement dweller New Orleans technically isn't out of it. I see two teams coming out of this division, with the Bucs winning and the Panthers making the wild card. I love the resurrection of Atlanta and would love to see Matt Ryan make the playoffs as a rookie, but they're down one game and I don't like their schedule down the stretch: @New Orleans, vs. Tampa Bay, @Minnesota, vs St Louis.
The other NFC wild card: Dallas Cowboys.
AFC Playoff Picture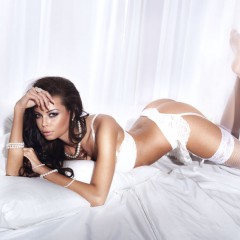 Tennessee, at 11-1, is obviously a lock, and so is Denver in a terrible division. What happened to San Diego this year? Those guys really laid an egg, much to the chagrin of a zillion fantasy owners. The Steelers have the best D in the league, own a sterling 4-0 record versus their division, and are playing terrific football, so they're a lock.
The AFC East is a bit murkier, with the Jets leading at 8-4 and Patriots at 7-5. I'm Cowboys Reduxcalling the Jets to win the division simply because they're playing more consistently and they've got that Favre guy. He's bound to blow up a few times over the last four games. The two wild card teams? Colts are red hot and they take one spot, with New England taking the last one. Baltimore is the other contender, but they have a far harder schedule down the stretch: vs. Wash, vs. Pit, @Dal, vs. Jac. The Patsies' schedule, by comparison, is a cakewalk: @Sea, @Oak, vs. Ari, @Buff. Pats run the table and get in even without Brady and freakin Belichick wins coach of the year.
Superbowl Picks

Right, so who's making it to Tampa for the Superbowl?
I'm calling Tennessee Titans vs. Dallas Cowboys. The Titans are playing great football, have an excellent running game and defense, and a highly efficient QB. That's championship material right there.
The NFC is a toughie, but the Cards, Panthers, and Vikes have too many problems to go deep. The Bucs are damned good, but not that good. The obvious choice here is the defending champion Giants, but I think the Cowboys learned a few lessons from last year and make it back after all that damned talent finally wakes up. Romo, Barber, and TO get the job done, taking down the Giants in a great game.
Final score is Titans 36, Cowboys 26. Jeff Fisher finally wins the big one and gets his just rewards. They use both Chris Johnson and LenDale White to great effect, and even call plays for Vince Young. Not exactly a stretch to call a 10-1 team the Superbowl winner, but hey, that's what I got.
Simple Trick Tells You if a Girl Wants You to Kiss Her
Do girls leave you confused as to whether or not they like you?
Let's face it. Girl's don't make it easy for you. She will often send mixed signals leaving you unable to tell if she is being friendly or flirty. If you read her signals wrong you risk rejection and embarrassment. Or worse, you blow it with a girl who wanted to kiss you.
Here is a simple and innocent move that will instantly tell you if you're in the friend zone, or if she's waiting for you to kiss her.