How a Fool Stunt Made Me a Hot Commodity
In one night, with a few simple words, my entire image was completely transformed to an entire sorority of girls.
Yes, some nights magical things do happen.  And often, they happen by accident.
I was a shy timid wallflower my freshman year of college.  With very little experience with women, I often avoided interacting with them at my fraternity mixers.  I either got too drunk to carry on a coherent conversation or I stood in the corner hoping a girl would approach me.
One particular night I started to catch some heat from a couple sorority sisters who were over our house drinking and partying.
"Why are you so quiet?" they hounded me.
My friend Justin, without even thinking, blurts out "He's not quiet, he just has too much on his mind to bother with you girls."
The girls, curious, asked "Oh yea… what could be on his mind that is so important?"
I stood there awaiting my friends response.
Justin says "He's already juggling two hot as hell girlfriends, and he' just wants drink with the guys.  And here you girls are bothering him."
The girls expressions completely changed.
When the girls walked away… pissed off, I said "Why did you tell the girls I had a girlfriend?  Now none of them will talk to me."
Justin says, "I don't know.. it just came out of my mouth.  If you want, I'll tell them I was just kidding."
Well, in less than an hour, three or four other girls had approached me and initiated conversations.
I soon found out from friends that the news of my "two hot girlfriends" had spread like wildfire among the sorority.  Girls that never knew I existed were coming over and introducing themselves.
What happened?
This was my early introduction into the "power of framing."
Without even planning it, Justin had completely painted a new picture of me to the group of girls that was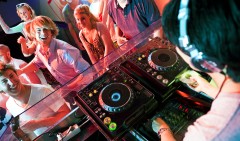 over our house that night.  Instead of looking at me as the shy quiet guy -too scared to talk to them… I was the mysterious guy with two hot girlfriends. The guy who wasn't talking to them BECAUSE HE ALREADY HAD SOMETHING BETTER WAITING FOR HIM.  It may not have been true… but it was what they believed.
By the end of that semester, I was actually juggling two hot girls.. from that sorority!
One of the great things about the kind of social scene that is available in college, is that it easy to manipulate them, reframing yourself as a superstar. While I eventually had to learn how to interact more efficiently with women, I found that by starting with a more positive frame, I naturally controlled the conversation better.
For me, it was one little white lie told by a friend that did the trick, but there are hundreds of other ways to reframe yourself and create an identity that magnetically attract women.