Things Less Gay Than VH1's Show Bromance
I think VH1 has to start coming up with new ideas for reality TV shows that don't involve being someone's friend. Sure watching people cry over Paris Hilton was mildly amusing, but I have yet to come across a single good word about the show Bromance. In searching for something rarer then a virgin pornstar riding a unicorn, I came across this article over at NextRound.net that lists all the things that are less gay then Brody Jenner's Show. Here are some of the highlights:
Starting a website called DudeAlert
Declining a BJ
Sean Penn`s character in Milk
Gerble farms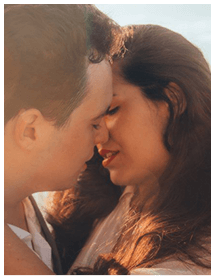 Simple Trick Tells You if a Girl Wants You to Kiss Her
Do girls leave you confused as to whether or not they like you?

Let's face it. Girl's don't make it easy for you. She will often send mixed signals leaving you unable to tell if she is being friendly or flirty. If you read her signals wrong you risk rejection and embarrassment. Or worse, you blow it with a girl who wanted to kiss you.
Here is a simple and innocent move that will instantly tell you if you're in the friend zone, or if she's waiting for you to kiss her.

We respect your email privacy
About PeteTheFreshman Finding hot chicks, gadgets and hanging out with bands is a tough job, but someone has to do it... Self proclaimed gonzo journalist, tech monkey, and lush, PeteTheFreshman writes the posts that require the least amount of writing skill.