Day Game Analysis Video With PUAs Soul and Vercetti
Soul's New Day Game Video
Soul is really making a name for himself in the day game department. He is going to be in NYC next month giving a seminar on day game, and I'm really looking forward to the opportunity to attend. If you're in the area, I highly recommend signing up.
This great video, not only shows the two PUAs in action, but also has them give a detailed account of what they were doing, and why they were doing it.
[media id=297 width=500 height=400]
How to Use Direct Game
If you're not familiar, or feel uncomfortable with the direct style that Soul uses, I would highly recommend listening to this audio interview about the power of direct game. In this interview Soul and one of the pioneers of Direct Game discuss the subject in depth.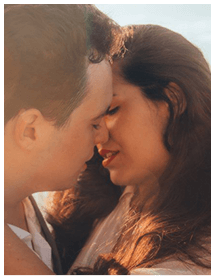 Simple Trick Tells You if a Girl Wants You to Kiss Her
Do girls leave you confused as to whether or not they like you?

Let's face it. Girl's don't make it easy for you. She will often send mixed signals leaving you unable to tell if she is being friendly or flirty. If you read her signals wrong you risk rejection and embarrassment. Or worse, you blow it with a girl who wanted to kiss you.
Here is a simple and innocent move that will instantly tell you if you're in the friend zone, or if she's waiting for you to kiss her.

We respect your email privacy
About Bobby Rio I'm Bobby Rio, one of the founders of TSB. I tend to write about what is on my mind so you'll find a mix of self development, social dynamics and dating articles/experiences.  For a collection of some of my favorite articles check them out.