8 Ways to Save During Tough Times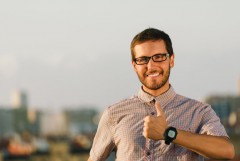 Posts about saving money are all the rage around the blogosphere, which is no coincidence because the economy is in a horrible death spiral and every pimp, PUA, player, and broski is feeling the pinch. I myself got nailed in the middle of 2008 when I changed careers, which had the unfortunate effect of making me unemployed for a couple of months. I can tell you, it`s not fun times to be broke and jobless. During my little sojourn from gainful employment, I developed a number of cash saving tactics that helped me through the tough times. Here`s what I did to various degrees:
Cancel Cable. Or at least downgrade to basic. I know, not having a DVR is like not having food, but sometimes you have to cut the cord. Many shows can be viewed the next day on the Internet and sports you can watch at a friend`s house or at a bar. Besides, TV will eat your brain. Spend time reading instead. Which brings me to #2…
Get a library card or buy used. Us players tend to read a lot in the name of personal development, but buying pricey hardbacks get expensive. Instead, see if you can get that Napoleon Hill book at the local library. At the very least, buy used off of Amazon for a fraction of the retail price.
Quit Drinking. Ugh, another toughie, but this one could save you hundreds per month. Seriously, if you live in a big city and party hard on a Saturday night, it`s a cinch to drop $100. Do that a couple of times we`re talking enough cash to make your car payment or even rent. Quick drinking for a month (or three) and divert the cash to essentials.
Quitting drinking is not only good for your pocketbook, but it`s good for your health and you might lose a few pounds. One of my new year`s resolutions was to go dry for one month and I`m happy to say that`s going nicely.
Ride a bike or carpool. Remember when gas cost more than $4 per gallon? Wasn`t too long ago. Filling my tank up absolutely destroyed, so I took to riding my bicycle on simple errands (going to the bank, grocery store, gym, etc). A few gallons a week adds up. Even better if you can commute to work via bike. Like #3 above, you`re also be healthier when you hit the pedals. If you don`t own a bike or don`t live in a bike friendly area, try carpooling with friends. This one saved me nearly $50 per week over the summer when gas prices peaked
Lose the gym membership. I love lifting weights so this one killed me, but I had to do it. For alternatives, I biked, ran, played Ultimate Frisbee, and did body weight exercises to stay in decent shape. Eventually, I found free opportunities to lift, such as when I volunteered to coach a sport, I got access to their weight room.
Don`t blow money on girls. You shouldn`t be spending loads of cash on girls anyway, but if you are, cut that stuff right out and do cheap dates. There are already tons of cheap date ideas out there, so Google around. You want to know a cheap date that`s always a crowd pleaser? Cook dinner at home and kill the evening playing Rock Band while you put the moves on. You can pull this off for less than $20 and she`s pre-extracted. Nice.
Don`t buy overpriced PUA products. There`s a ton of good knowledge on the Internet, for free, so start there if you feel the need for the written word to improve you game. I think it`s financially irresponsible to pay thousands for a bootcamp during these times when you can easily hit the field yourself with your wing and get comparable experience. Even better, check your area are for a lair and look for lair events, these are nearly as good as a paid bootcamp. Read lay reports and analysis to get cutting edge tactical knowledge. So of the very best knowledge about game I got from reading postings in the TOP Lair forums.
Live at home. This is a last resort strategy and should only be used in times of extreme duress because of the negative impact it has on your social status. Living at home saves you rent and generally gets you some free meals. Make sure this is temporary until you get back on your feet.
Try any of these tactics to various degrees and save a wad of dough if you`re feeling the squeeze