Betting on the Superbowl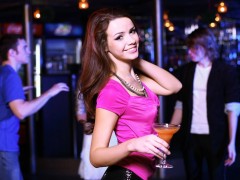 Okay, so I really douched it up with my picks for the playoffs in this post here. As you'll recall, I picked the Cowboys vs. the Titans in the Big Game, with Tennessee as my winner. Um, lessee, Titans lost in the divisional round and the Cowboys didn't even freakin make the playoffs. Not good. Fortunately, I didn't put any money on any game so no damage was done, except to my credibility and pride.
Not to be detered, I'm going to advise the dear bettors in the audience on what to bet on for Super Bowl LXIII.
First, let's take a look at the teams.
Pittsburgh Steelers: 12? 4 regular season record, with two solid wins against San Diego and Baltimore in the playoffs. The Steelers have the #1 ranked defense in the league, with defensive MVP James Harrison roaming the middle of the field. On offense, Hines Ward is a huge question mark with a sprained knee. He has yet to practice since the AFC championship game and he's sucking oxygen in a hyperbaric chamber in order to heal faster. Not good. Rothlisberger is solid, if unspectacular, at QB, with a 80.1 QB rating. It's worth noting that Big Ben was one Super Bowl win to his credit.
Arizona Cardinals: 9 7 in the regular season with some nasty blowouts, and an impressive 3 game streak in the playoffs to get them into a game no one on the planet predicted. They got hot at the right time, and it just goes to show you, on any given Sunday…Anyway, Zona has a good defense (6th) and the 3rd best offense in the NFL. Kurt Warner is playing at a sick level right now and he's got killer weapons in Boldin and Fitzgerald. Lest we forget, Warner has won one Super Bowl as well.
The line: Steelers are favored by 7, as they should be, and the over/under on this game is 47. On paper, it appears the Steelers will win…they've played consistently throughout the regular season, have stepped it up in the playoffs, and defensively they're a juggernaut.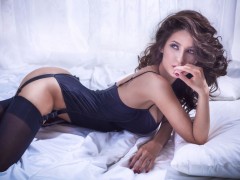 As a football fan, I want the Cards to win, and I like that Kurt Warner is playing like Jesus Incarnate. There's something to be said for a team with a QB with God on his side. In my heart, I think the Cards are winning this game, but I don't feel confident enough to take the points and put a bunch of money on it.
What I do like is the over, that is over 47. Arizona busted that number in 2 of 3 playoff games, with the third game, against Carolina, right there at 33-13. Even when the Cards get beat, they get blown out spectacularly, with loses of 7-47, 14-35, 20-48, 29-37, 23-27, and 35-56! They had one loss less than 47 combined points, against Washington with a score of 17-24. Bottom line for me is this game is gonna be a high scoring.
$100 on the over. That's my call. I'll also put $20 on the Cards to win straight up just for kicks. Leave your picks in comments.