The 7 Point Model For Seduction
Pre-Opener Value Calibration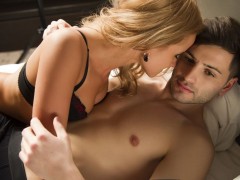 Is doesn't matter how cool you opener is. If you're not displaying the necessary non verbal cues and behavioral traits… you're going to get blown out.
In this interview McMaax, from Maaximseduction.com talks to me about how to display the necessary characteristics of alpha.
What You'll Learn in This Interview
Biggest mistakes guys make when they walk into a social venue
The most important traits of the alpha male
The two most indicative traits of alphaness
How to make sure you're seen as the leader of your group
Fashion tips that will let you stand out without going over the top
Cool items that always stand out for women
How to open a woman once you've displayed pre opener value calibration
When raising your value to a girl can actually hurt you
How to move from opener to attraction
Three conversational strategies to demonstrate your alpha
The key to teasing a woman
How to get a woman to chase you
How to amplify IOIs into sexual IOIs
McMaax's 7 Point model for seduction
I think after listening to this interview with McMaax, you'll find that you've been making some mistakes in bars or clubs before ever opening your mouth.
The McMaax Seven Point Model Interview
[media id=303 height=42 width=400]
About Bobby Rio I'm Bobby Rio, one of the founders of TSB. I tend to write about what is on my mind so you'll find a mix of self development, social dynamics and dating articles/experiences.  For a collection of some of my favorite articles check them out.