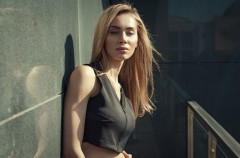 Of course when you're out and about, there's always that sense of hell, I'm out, let's just forget about the diet., but instead, just try to stop yourself from causing too much damage.
At the Cinema: Stay away from the popcorn! The salted kind has 45g of fat in every 100g. If you ABSOLUTELY have to eat popcorn, go for the sweet kind which has 20g of fat per 100g. Otherwise eat wine gums or fruit pastilles instead, which have really small amounts of fat.

At the Restaurant: Ask to have your vegetables steamed and without butter, and your coffee with milk instead of cream. This saves you 25g of fat.

At the Curry House: Don't get the naan bread at all costs. With 560 calories per bread, and about 20g of fat, it's a bad choice. If possible, choose to not get the pilau rice either, and just go for the normal rice.

At the Pizza Parlour: Skip the garlic bread, and rescue your body from the tablespoon of butter in it, and then, when you get your pizza, blot it with the paper towels provided, to save yourself 4.5g of fat per slice.

At the Chinese takeout: Leave the last half-inch of your meal in the container. The bottom of the meal is often floating in the fat from the meal, and by only eating the top, you get all the meat and vegetables without getting the last fatty bits.

At the Kebab shop: Order the chicken shish kebab, in a plain pitta with salad. It's actually not too bad for you, with only 10g of fat, whereas a Doner kebab has about 50g of fat.

At the Burger Bar: Go for a flame grilled burger, and leave out the mayonnaise and, it's only around 12g of fat.
Of course these aren't exact guidelines, but they can be really helpful when it comes to stripping down excess fat, and incorporating them into your daily routine can really help.
About Anthony Duong Anthony currently lives in London, UK, and has returned there after quitting his job in Hong Kong, where he worked as an English Teacher. He's a gym rat, and loves to play rugby. He is currently working as a Soccer Coach for teenagers, where he passes on his extensive knowledge on all things. He also loves to play the guitar.